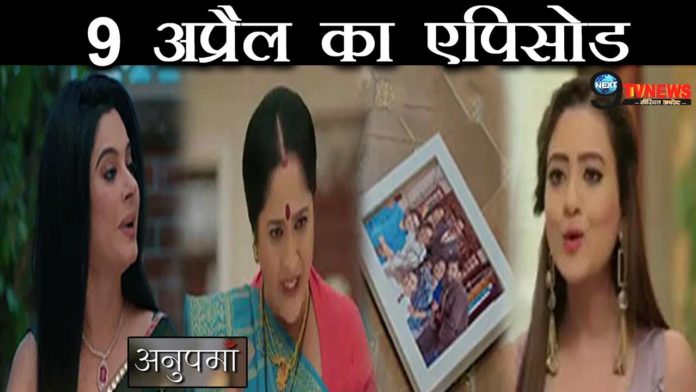 There is an atmosphere of happiness about the arrival of young guests in the Shah family. At the same time, Kavya gets a big shock from Pandit's side. Read the full update of the Anupama April 9, 2021 episode here. In the previous episode, Vanraj talks to Anupama about divorce while leaving for home. Kavya thinks that telling the whole family about the divorce will ruin their happiness. When Anupama and Vanraj come home, Kavya taunts. It is said that they are the world's coolest couple who went on a picnic the day before their divorce.
In TV's superhit serial Anupama, these days the family are worried about Anupama and Vanraj's divorce. Samar wonders why he feels bad about the divorces of Mummy and Mr. Shah. He thinks that if Mr. Shah never resets his mother, they should get divorced. He fears that Mr. Shah will convince his mother to cancel the divorce at the resort. Nandini arrives to meet Samar.
Anupama gets information about becoming a grandmother
Baa and Rakhi at home think that Kinjal is pregnant and are happy when a small guest arrives. Ba and Rakhi make video calls to Anupama through the resort's staff and tell them that Kinjal is pregnant. Anupama is happy to hear this news and says that she is now going to be a grandmother. Kinjal overhears this and becomes unhappy. She says that she cannot be pregnant right now. Kavya's car breaks down in the middle and gets upset. Nandini and Samar Jiya dance to the song Na Jiya.
Anupama congratulates Kinjal via video call and says that this is a big responsibility. Kinjal says that he and Toshu want to focus on their career and cannot think of the child at this time. Rakhi somehow celebrates him. Kavya goes to the police for help and thinks that Anupama and Vanraj's proximity will be increasing. He has to arrive early. Samar is upset about the divorce and asks to remove his name from the competition.
Pandit refuses to marry Kavya-Vanraj
Anupama explains to Kinjal that she need not be afraid. Once the test is done, then they should decide. Kavya tells the inspector that it is essential to let her go and give her future husband medicines. The inspector refuses and asks her to return. Rakhi asks Kinjal to get a checkup with the doctor.
Baa refuses him, saying that what he feels is right. After the debate of both, Rakhi takes Kinjal. Kavya meets Panditji and talks about getting the marriage approved. Panditji shakes his seeing Vanraj's horoscope, and says that his horoscope is not getting matched. Both of them cannot get married. Kavya remains shocked.