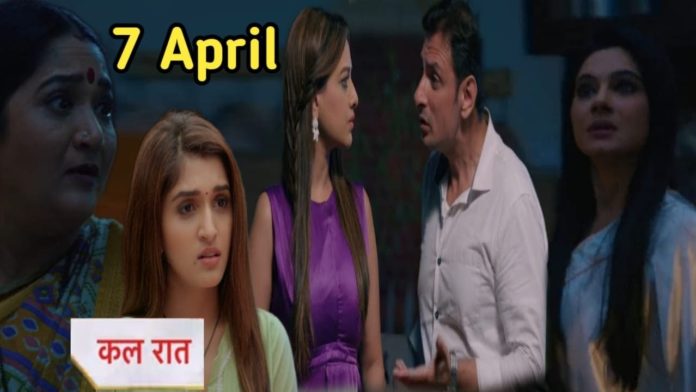 The journey of serial Anupama has come at a new turning point. Ba had sent Anupama and Vanraj together to make excuses, where curfew has been imposed. Ba asks Anupama and Vanraj to stay together till curfew. Ba and Pakhi become very happy that both will spend time together and understand each other and postpone divorce.
On the other hand, Anupama and Vanraj are together to remember their old love moments, and Vanraj is also very caring for Anupama. On the other hand, Kavya is irritated after getting close to both of them, and she meets her husband, Anirudh. Anirudh comes to her house to meet Kavya; Kavya weeps, telling her about her and Vanraj.
Anirudh asks her to come on a coffee date with him and remembers the good old times, but Kavya refuses to go to the same old coffee house as that place will bring back memories of Anirudh. They go for a coffee date, where Anirudh expresses his love to Kavya. Anirudh and Kavya's romantic break will also bring a new twist to the show.
In the upcoming episodes, you will see that, on the return of Anupama and Vanraj, Kavya will tell the entire Shah family about the divorce of the two. She will say that Anupama and Vanraj are getting divorced in the next three days. This thing will disappoint the Shah family because all the families apart from Ba and Pakhi have tried their best to stop this divorce. Soon after the divorce, Kavya will invite Anupama in her marriage to Vanraj.
In the last episode, you saw that Kavya gets upset due to Vanraj and Anupama not coming home even after a long time. She is furious with the two coming close. Nandini taunts her, saying that you don't have to worry because she is with her wife. Here Kinjal tells Ba that he tells them that those people could not come by calling in the resort.