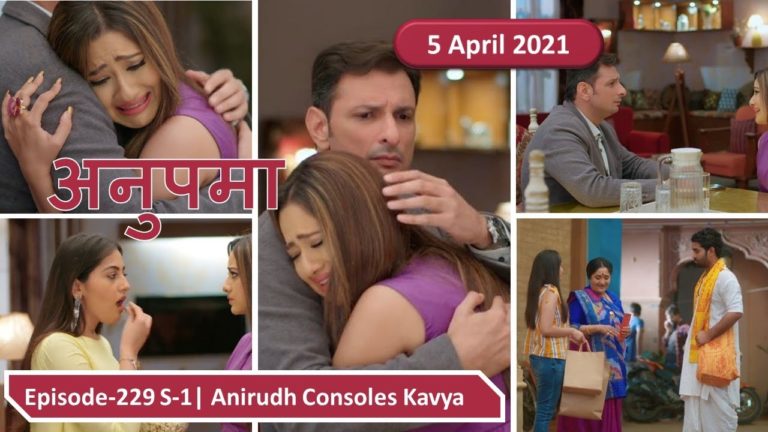 A lot of fun track is going on these days in the show Anupama. Ba and Pakhi send Vanraj and Anupama on a picnic, where both talk openly. Ba makes excuses for aching feet for not going on a picnic. Here Kavya is engaged in the preparation of marriage. He gets nervous thinking of Vanraj and Anupama together.
In the Anupama episode aired on 5th April 2021, it will be shown that Kavya gets upset due to Vanraj and Anupama not coming home even after a long time. Nandini taunts her, saying that you don't have to worry because she is with her wife. Here Kinjal tells Ba that he tells them that those people could not come by calling in the resort.
Vanaraj tells Anupama to call home, but she does not remember anyone's number. Anupama remembers the number, and she calls. Kinjal tells them about Ba. Pakhi says that the roads have been blocked, due to which they will have to stay there for a few days. Anupama gets very upset after hearing this.
Here, Babuji knows that Leela is pretending to have pain in her legs, and he tells this to Mamaji. In the last episode, you saw that Anupama and Vanraj arrive at the picnic spot. Vanraj tells him to stop there and go to park the bike. He does not see Anupama when he comes back, due to which he gets distraught.
Till now, you have seen that both of them sit together and talk, and Anupama says that when she saw Vanraj for the first time, then she fell in love with him. Vanraj says that you took care of my family very well, but I did not take care of you. Both go into flashbacks and start remembering all the things.