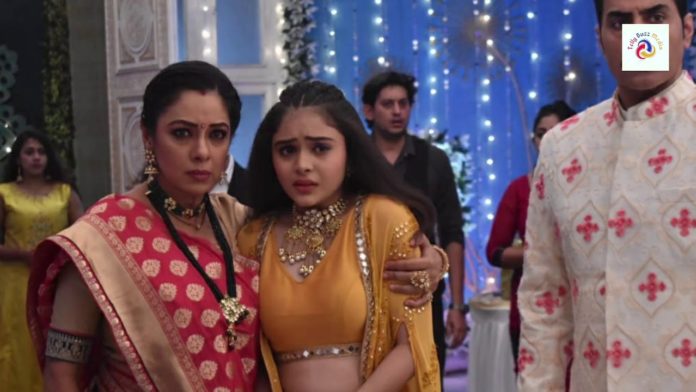 In Anupama, a very emotional track is going on these days. Vanaraj and Anupama's face is seen after many days of happiness. The whole family is happy. Samar is back home. Pakhi has gone on a school trip with her friends.
The upcoming episode will show that Vanraj's car goes bad, and everyone starts drinking tea. Samar calls Kinjal and asks her to come home late. He says that he is making some special plans for Nandini.
Nandini comes to Samar's house and starts fighting with her on Pooja. After which, she dances and asks Samar if Pooja dances so well. Samar says no one dances well with you after my mother. Here, Anupama helps Vanraj make the car, and during this time, both of them get closer.
Nandini expresses her love to Samar. In the last episode, you saw that when Vanraj decides to return, Ba stops him and tells him about his journey to meet a family relative. Vanraj agrees to go there with Anupama and the whole family. Here Vanraj tells Kavya about his journey when he is angry. At the same time, Kavya comes with a new plan and meets her husband, Anirudh.
You saw that, taking Vanraj and Anupama to the doctor. The doctor tells them that Pakhi does not like the separation of the two of you. Anupama says that you mean to say that we should not separate. Samar also comes back home here. Samar gives Anupama her first salary. Pakhi sends the family on a school trip so that his mind is relaxed. Here Samar tells Nandini that she missed him a lot.