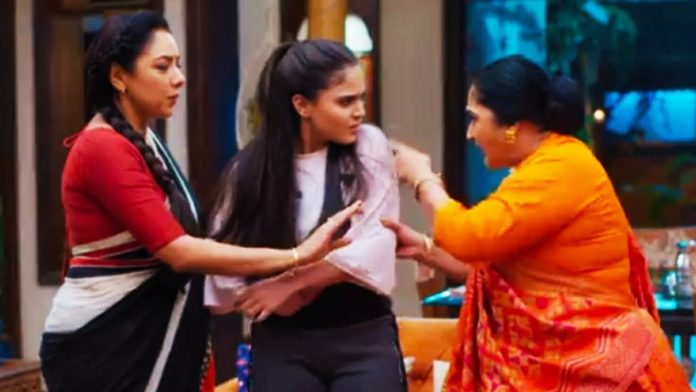 In the TV serial 'Anupama,' there are many fights in Shah House these days. Paritosh, who dreams of a penthouse, has become upset only after hearing the family members' kitchens. In the last episode, it was shown that there is a lot of fight between Nandini and Pakhi. Pakhi crosses all her limits and narrates a lot to Nandini.
During this, Paritosh's temperament rises, and he holds everyone responsible for disturbing the peace of the house. In Anupama's Upcoming Episode, Toshu is again irritating. Actually, Anupama wants her daughter to win the dance competition.
In such a situation, she will decide to make sure the raw stitching of Pakhi's dress. As soon as Pakhi knows that Anupama wants to help her, she will become uncontrollable again. In the night itself, Pakhi will shout to Anupama not to pretend to be great anymore. Anupama will try to convince Pakhi, but nothing will work for her.
As soon as the sound of the quarrel between the two falls in Paritosh's ears, he will get angry again. Kinjal will come out of the room to stop Pakhi and Anupama's fight, and Toshu will also follow her. Toshu will once again say the same thing that the people of this house only know how to fight, and there is so much fighting in the house that he cannot get a breath of peace after getting tired from the office. Anupama will get angry and tell Toshu why he does not go to his penthouse.
Kavya will come back home with Vanraj, and along with hitting the entry, she will work to dissolve more poison in Pakhi's mind. Seeing this fight will change from Anupama Vs. Pakhi to Anupama Vs. Kavya. Also, with folded hands, Pakhi will tell Anupama that it would be better if she does not come to her dance competition. Hearing this, Anupama's heart will break badly.