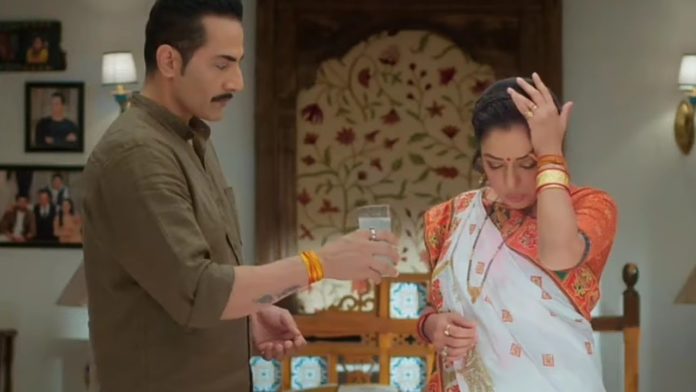 Rajan Shahi's show Anupama is always at the forefront of the TRP list. These days, a fun track of Holi is going on in the show. Anupama accidentally drinks cannabis, after which she adds color to Vanraj. Kavya gets very angry after seeing all this.
Anupama will tell her heart in the upcoming episodes after drinking cannabis, which she had kept in her mind for many years. Anupama tells Rakhi Dave that she has no complaint with Rakhi no matter how much she hates him. She says your daughter Kinjal is perfect.
Anupama tells Vanraj that you always saw a deficiency in me. You never understood me. She says that when I go from this house, everyone is going to cry a lot. I am going to miss everyone. Anupama says a lot of things. After which, Vanraj takes him to his room.
Anupama tells Vanraj that he loved her very much. You never loved me Vanraj becomes very emotional after hearing all this and starts remembering old things. Rakhi says that she had brought a cold for someone else and did not know how Anupama drinks it.
In the last episode, you saw that the whole family finds Anupama in a state of intoxication. When Ba tries to calm her down, she tells her that she always wanted him to be her mother and not behave like a mother-in-law. She thanks Babuji on her behalf that she always supported him.