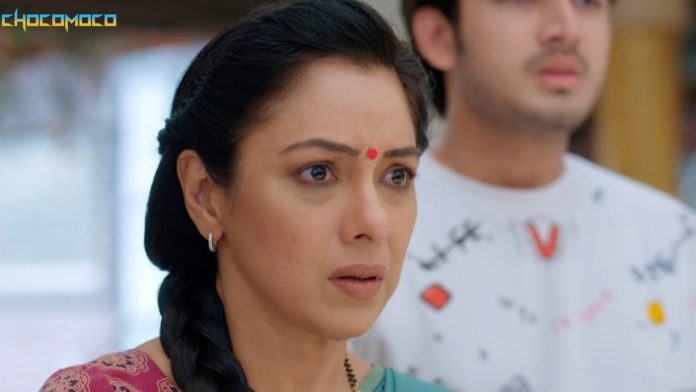 Anupama serial has become quite interesting these days. Anupama gets an opportunity to do catering in the annual function in school. Here, Kinjal gets a job in his company instead of Vanraj. After knowing this, all the families get shocked. Here Kavya also tells this thing to Vanraj.
In the upcoming episode aired on Saturday 30th January 2021, it will be shown that Kavya tells Vanraj about Kinjal's job. Kavya says that Kinjal has been kept in her place. Vanraj is shocked to hear this. Kavya tells him that Kinjal must have already told this to Anupama. Kavya provokes Vanraj a lot by naming Anupama.
Everyone gets upset knowing about Kinjal's job at home. Ba tells Kinjal not to take a job. But Anupama says that Kinjal will not leave this job. Babuji explains that nothing will happen if Kinjal leaves his job; those people will then hire someone else. Ba says that Kinjal will have to work with Kavya.
Kinjal says that she will manage everything. He has to separate professional and personal life. Here Paritosh also tells Kinjal to quit the job. A fight ensues on this matter. After which, Paritosh decides that he will also do a job in Dave's coaching class if he does not leave the job. Kinjal is shocked to hear this.
In the last episode, you saw that Paritosh says that he will go to Dave's coaching class, and he has a meeting with him. Paritosh is quite upset. Samar takes Kajal here for an interview. Here Kavya tells Vanraj that you have not even answered Anupama's Divorce paper yet. If you are sitting at home, you can do so much.