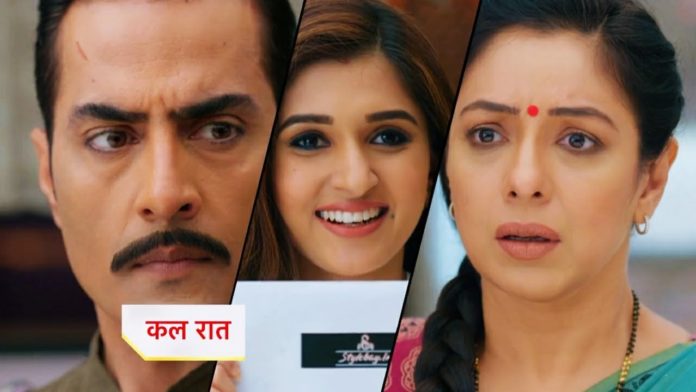 Anupama is the most-watched serial on Indian television. Anupama decides to leave the house, but Babuji stops her. Here Pakhi is at Kavya's house. Kavya tells Vanraj that his job is gone. Vanraj gets very upset after hearing this.
In the upcoming episode on Thursday 28th January 2021, it will be shown that Anupama gets an opportunity to do catering in an annual function on behalf of the school. She tells this thing to Samar and Nandini, both of whom are very happy on hearing this. Here Pakhi also tells these things to Vanraj and Kavya.
Nandini faints when she hears about this big project and celebrates in happiness with Samar. Samar gets shocked seeing this. When she regains consciousness, she says that she had probably not eaten food; she had fainted due to this. Samar says Nandhini not to do such a thing in the future.
Here, Kinjal comes home and tells them that her campus selection has been made. Knowing this, householders become very happy. Kinjal says that Paritosh is being interviewed, and it will take some time. Paritosh says that if she had taken care of her (Anupama) family, she would never have decided to divorce. Because of the people are talking. Summer fight has taken place. I was unfortunate to see him eating him.
Till now, you have seen that Babuji says that the sons of this country will not improve until the mother sees their mistake. Ba says that your decision will affect the children, the society will not let them live. Babuji says that if she leaves the house, then I will also go with her. Ba then says she is wrong.