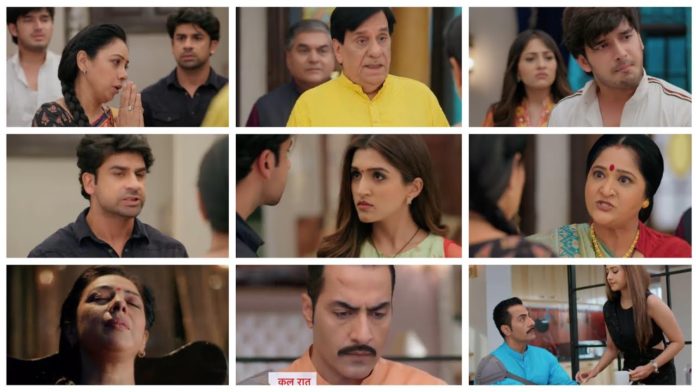 Anupama has become quite exciting. The show is getting a lot of love from the audience; that is why the show is at the forefront of the TRP race. According to the released track, Vanraj takes Pakhi to Anupama's house. Vanraj tells Kavya that Anupama has filed the divorce. Here the fight of summer takes place with some boys.
In the episode 26th January 2021, it will be shown that Kavya threatens Vanraj to give Anupama the prize. On not doing so, Kavya says that she will go to Anirudh. Here Anupama is going to take a big decision. She, along with the lawyer, prepares the Divorce Paper so that she can divorce Vanraj.
The upcoming episode is going to be quite interesting. It will also be shown that Paritosh gets entangled with Anupama on something, after which he talks about leaving the house. Hearing this, Anupama says that no one needs to go anywhere; if someone has to leave the house, then she will go. Hearing Anupama's words, all the families get shocked.
In the last episode, you saw that Vanraj says that I will answer your problem, and he takes Pakhi with him. Anupama explains Pakhi, but she disagrees. Ba explains to Anupama that a woman should always bow down. Anupama says that she has created, and you always explain to me why.
Vanraj comes to Kavya's house with Pakhi and tells him that Anupama has filed the diversion. He also says that Pakhi will be with us now. Hearing this, Kavya gets a little shocked, but she has no option but to say yes to Vanraj. Here, Samar and Nandini talk outside the house, only then some of the colony boys speak some useless things about Anupama. Hearing this, Samar starts fighting with them, and then all the families come.