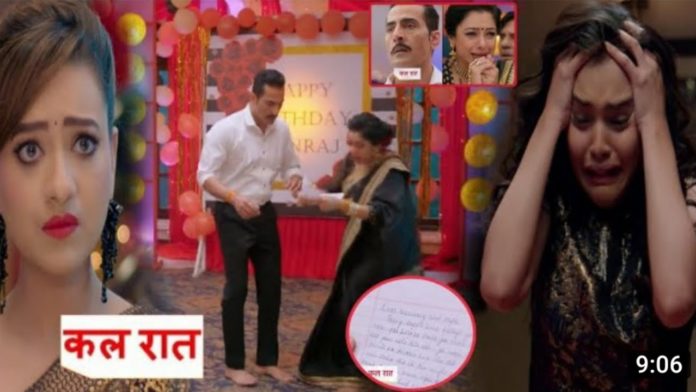 Anupama (Anupama) is getting a new blast every single day. According to the track released, Kavya has also joined Vanraj's birthday. No one is happy with her being there. Everyone is surprised how Kavya became so good. Here Kavya tells Rakhi that she has come to ruin everyone.
In the upcoming episodes, Anupama will explain Pakhi, but she is outraged and goes away. Anupama tells Vanraj that she has been living with you for so many days, but you did not understand her even a little. Her age is like this, and she is still confused about relationships. That's when Kavya says something, and Anupama silences her.
Here Anupama goes to her room to convince Pakhi. Anupama silences her and says that you should not behave like this in front of everyone. You are becoming like Kavya. Kavya wants Vanraj to be only her, and you want your father to be with you. Pakhi says that he is angry with Kavya and Papa because both of them hurt him a lot.
Anupama tells Pakhi that you are not too small to be explained to you again and again. You say anything to anyone in anger. You don't see your mistake. She says that you spoiled your father's party today. You have a problem with Kavya because she does not know how to cook like me. She says that you were also irritated because she does not know anything except to cook.