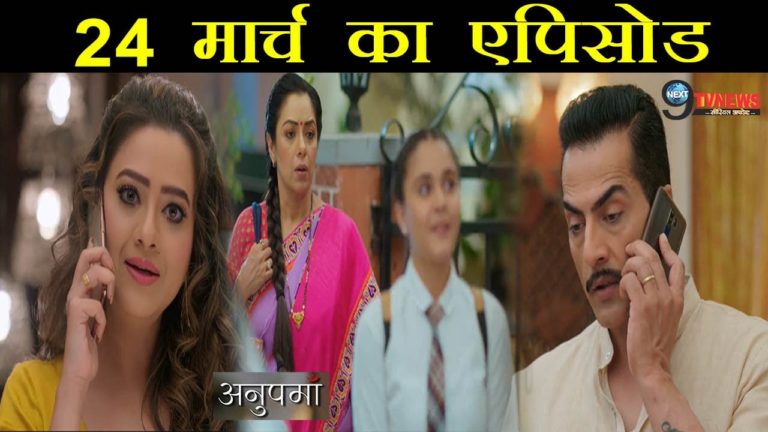 In the serial Anupama, a lot of twists are expected in the coming days. Kavya has to leave Shah House because Pakhi was ready to return home only if Kavya leaves from that house. Vanraj asked Kavya to leave the house for the daughter. Kavya has challenged Anupama that when she returns, she will marry Vanraj, and he will rule this entire house. Now the big track is ready to come.
In the Anupama episode aired on 24th March 2021, Vanraj and Anupama will sign divorce papers soon, after which they will be legally separated. This divorce is going to bring a new change in the life of Vanraj and Anupama. It is going to be an entry into Anupama's life by a new person. There will be Anuj's entry in the show, Anupama's classmate, and he had a crush on Anupama. Actor Ram Kapoor has been approached for this role.
On the other hand, Babuji is confused about the property between Vanraj and Anupama. However, Anupama meets her lawyer and makes a blank legal document, and has signed it. She tells Vanraj that whatever he likes to fill about the house, he will accept it. But, Bapu has a plan in his mind, and he wants both of them to get equal rights.
Babuji takes a big decision, and eventually, he will divide the house between Vanraj and Anupama and give an equal share to both. Kavya is out of Shah House; in such a situation, she will try to brainwash Vanraj once again. It will provoke him against the family. But will Vanraj be happy with only half of the house? Is Kavya going to do anything big? This will be known only in the coming episodes.
In the last episode, you saw Pakhi come home, and everyone gets a little nervous after seeing him. Pakhi goes to meet Vanraj. Ba is upset, wondering what will happen when Pakhi comes to know about Kavya. Then Pakhi opens the door, and he sees Kavya and Vanraj in front. She panics and goes to Nandini's house. Summer explains that. Pakhi says that she will return to the house only when Kavya is out of that house.