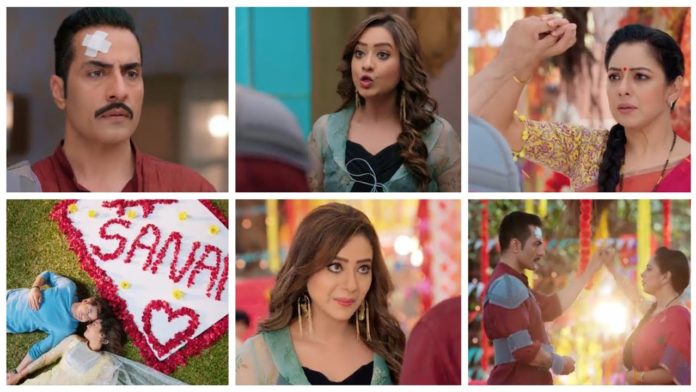 The serial 'Anupama' coming on Star Plus has become quite interesting. Vanraj agrees to talk to Kavya. Anupama is surprised to see Vanraj's behavior and asks her many questions. Vanraj says that he wants to come back to Anupama's life. Hearing this, Anupama gets very upset and tells her that this is no longer possible.
In the coming episodes, it will be shown that Vanraj goes to fill sindoor in Anupama's demand, but she refuses him. Kavya comes to the temple to talk to Vanraj and tells him that he has to talk very importantly. Kavya says Anupama is excellent, and she will forgive you. Baa, Babuji, and your children have all forgiven you, and now I, too, have decided for myself.
Kavya says that Anirudh Mera is still waiting for me, and she wants to give him another chance. Vanraj starts to remember a few things about Anupama and Kavya. Here Anupama sees Vanraj going to Kavya's house. Anupama tells Ba that she has gone where she wants to go.
Kavya tells Vanraj that she is going abroad with Anirudh. Kavya also says that she will go away from her life forever and will never come again. In the last episode, you saw that Anupama says to Vanraj that the relationship between the two is over. After the Extend, I took care of you for the sake of Babuji, Babuji, and children, and I will keep you going till you get well.
Ba says that Vanraj has got his punishment done and tells Ba that I should not talk about it. Here Anupama says to Samar that she will have to talk clearly about this. Right there, Pakhi asks Vanraj to go for a picnic. Anupama says that she has refused this.