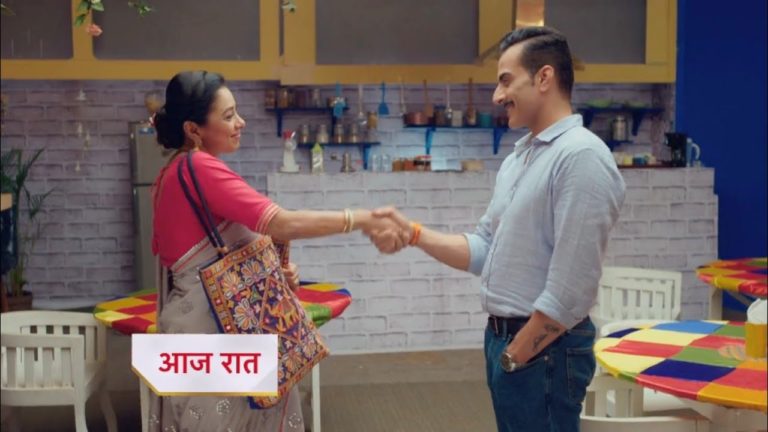 In the TV serial 'Anupama,' no one is listening to Kavya these days. Kavya tries her best to start the fire from her side but gets a befitting reply from everyone. In the last episode of Anupama, it was shown that Kavya repeatedly taunts Vanraj that no one will come to his cafe, and if this happens, then she will change her name.
Then Anupama does something that Kavya gets water-roasted. Without wasting any time, Anupama becomes Vanraj's first customer and gets his cafe sown, making Rakhi Dave happy and not delaying in sprinkling salt on Kavya's burn.
Anupama's upcoming episode is going to be even more bang. The Shah family will wait for the customers to come to Vanraj's cafe, but people will gather outside Anupama's dance academy. Many people will take admission to Anupama Ganguly's dance academy on the very first day itself.
Vanraj will also be very happy to see this. Kinjal will grab Kavya's leg and ask her what is she going to give her new name?
Rakhi will provoke Paritosh
Soon in Anupama, Pakhi will instigate Paritosh against Vanraj. Rakhi will tell Paritosh that if anyone in the corporate world comes to know that his father sells sandwiches, he will be blown away. Rakhi will ask Paritosh to leave Shah House as soon as possible.
Anupama will be the best chef
The first customer will come to Vanraj's cafe and order a cottage cheeseburger from Vanraj. Vanraj will get upset as it is not available in his cafe. In such a situation, Anupama will come forward and make this order herself. A customer visiting Vanraj's cafe will never tire of praising Anupama. Well, soon Vanraj will start having doubts about the idea of ​​opening a cafe.