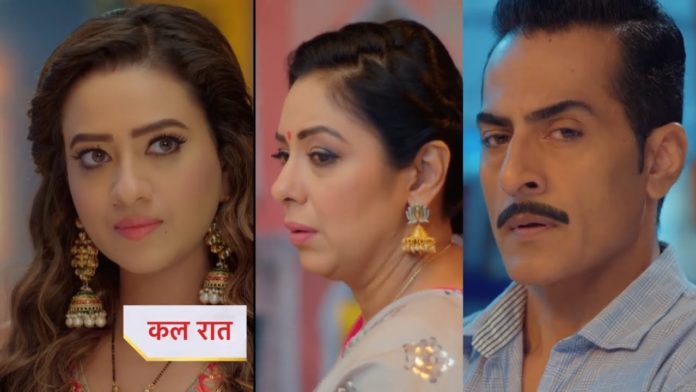 In the TV serial 'Anupama,' Anupama's dance academy and Vanraj's cafe have been prepared. In the last episode, the entire Shah family was busy decorating Vanraj's cafe. On the other hand, Kavya had also taunted that even a parinda in Vanraj's cafe would not kill her. Anupama's upcoming episode is going to be a big hit. There will be a grand opening of Vanraj's Cafe and Anupama's Dance Academy in Anupama's Upcoming Episode. During this time, Ba-Bapuji will complete the ribbon ceremony by becoming a special guest.
Rakhi Dave will also add the moon to this celebration with her presence, but she will have only one motive. Rakhi Dave will add fuel to the fire during this celebration, and she will not let a single chance provoke Kavya.
Anupama Ganguly and Vanraj and the entire family will wait for the customer after the inauguration of The Leela Cafe. It will take a long time to wait, but not a single customer will come. Only then will Anupama come up with an idea. Anupama will ask the entire family to sit at the order table one by one. Vanraj will ask why did he say that. Only then will Anupama say that this is the way of marketing. Wherever the shop has more customers, more people come there. Hearing Anupama's words, Vanraj will praise her a lot. Then Kavya will feel very chilly.
Rakhi Dave will once again convince Kavya that it should not happen that things get out of hand, and she should be thrown out not only from the cafe but also from the house. On the behest of Anupama, everyone will sit at a table each. Kavya will again challenge that no one will come to this shop. Now it has to be seen whether Kavya's words will prove to be true or not?