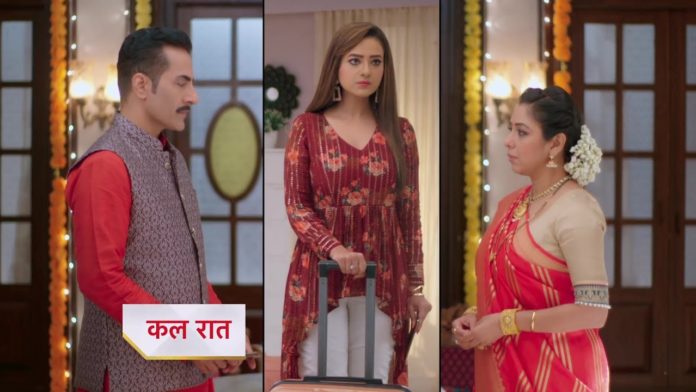 Anupama has become quite interesting these days. According to the track released, Vanraj and Anupama get divorced, and they are given six months to change their decision. Here Kavya is excited about Vanraj's birthday. She does not want her to go to Anupama's house and celebrate her birthday.
In today's Anupama episode, it will be shown that Pakhi calls Anupama repeatedly but tells her phone to be off. Seeing Pakhi, not at home, Vanraj asks Kavya where he is. Kavya says that she is his daughter, and if she did not go by telling him, it is not her fault. Vanraj calls Anupama and asks if she has come there. Hearing this, his senses fly away.
Here Pakhi remembers the words of Kavya while walking along the road. Pakhi reaches Anupama's house, and upon seeing her, Anupama feels a bit relieved. Pakhi says that Kavya and Papa were not getting privacy because of that. Pakhi does not talk to anyone at home and goes to her room.
Anupama tries to get Pakhi to get the mood right. Pakhi says that her mother is the best and no one else can take her place. Pakhi asks him why he and his father are separating. Finish what is happening between you and your father. Pakhi tells Anupama to change her decision.
In the last episode, you saw that Ba asks Kinjal to take leave from the office, but she refuses. Here Kavya becomes emotional for Vanraj's birthday. Kavya says to send Pakhi for one day to Anupama's house to spend time together. Pakhi hears all these things and feels very bad.