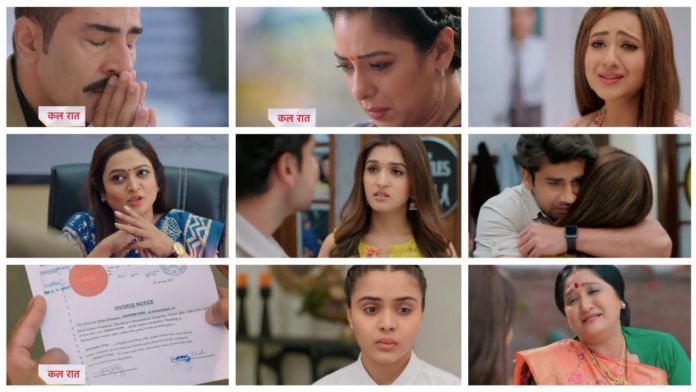 Anupama has again come to a new point. According to the track released, Anupama gets the award, and her win makes the whole family happy. Here Kavya and Pakhi fight takes place. Kavya gets angry, and she raises her hand on him, but Vanraj stops her.
In the 16th February 2021 Anupama episode, it will be shown that Pakhi is very excited about Vanraj's birthday. She says that she will celebrate her birthday at home with everyone. But Kavya refuses. Here Anupama and Nandini explain to Anupama the law of divorce. The next day both Anupama and Vanraj get ready with a sad heart and go to the counselor.
Ba is angry at Anupama and says not to get divorced. But Anupama says that she can do nothing in it now, and it will be a divorce. The counselor tells both that you both care so much for each other, yet why do you want to get divorced. Anupama says that she has a relationship with another woman, so she wants to get a divorce.
In the last episode, it will be shown that Vanraj is shocked to see Anupama in Zapper. Pakhi is surprised to see Vanraj working in the kitchen. Kavya asks Vanraj to make tea for himself, and Pakhi and Pakhi get angry about this. Pakhi says, how you can ask them to work. My mother never asked him for work. Kavya flares up on this matter.
Till now, you have seen that you have seen Pakhi tell the family members that in that paper, it is written that Anupama's mind is not well, and she was upset for some days. This accident happened due to his negligence. Anupama says how she will proof in 24 hours. Summer says that the children will help him. Here Anupama, Samar, and Nandini go to some parents and talk to them. It tells them that they fought against the school, but they refuse.