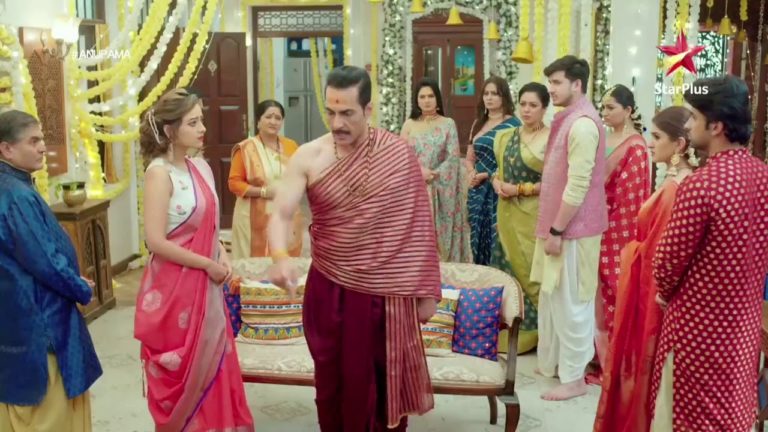 In the serial Anupama, the audience is getting to see tremendous drama. Vanraj does not want Nandini to be the daughter-in-law of her house at any cost. Samar and Vanraj's Mahashivratri is fiercely debated about this matter. Samar clearly said that he was not going to leave Nandini.
In the Anupama episode airted today, 15th March 2021, Vanraj tells Samar that you could not play it when you got a father's role in the school. Today you are telling me that I do not have right over this house. Vanraj becomes very emotional and says that he has fulfilled every duty, have a brother, have a son, and be a father.
Vanraj says that he has worked hard to build this house and has also fulfilled everyone's dreams. From Samar, they say that if you consider your mother as God, consider me a human being. Next, Vanraj says that I have just made a mistake, I have fallen in love with Kavya, but now I do not have the right to this house; it cannot happen.
In the last episode, you saw that Vanraj and Samar fight to handle Anupama, but it does no effect. Vanraj tells Samar that he should leave the house and go away. Samar angrily says that this house is not yours. If someone should go, it is both of you because this house belongs to the mother.
Till now, you have seen that Anupama decorates the entire house on Mahashivratri. Vanraj asks him for his help. She puts a vaccine on her head, and Vanraj goes to plant her vermilion. But she sees Kavya, after which Vanraj gives her just a vaccine.