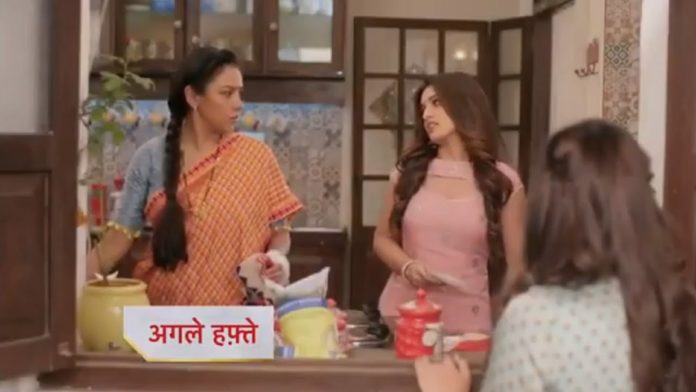 Anupama is going to be quite impressive in the coming days. Anupama refuses to take responsibility for the school fire. In front of all the trustees, she proves herself innocent. Everyone praises Anupama's bravery, and her job does not go away.
In the upcoming episodes, Vanraj is shocked to see Anupama in the newspaper. Pakhi is surprised to see Vanraj working in the kitchen. Kavya asks Vanraj to make tea for himself, and Pakhi and Pakhi get angry about this. Pakhi says, how you can ask them to work. My mother never asked him for work. Kavya flares up on this matter.
Kavya and Pakhi start arguing a lot about this. Kavya says if you have so much problem, then go to your house, don't you? She is about to raise her hand on an angry Pakhi when Vanraj grabs her hand. Here Anupama is pleased when she comes out with her trophy. Pakhi is crying at school, and Anupama silences her after seeing her.
In the last episode, you saw that the principal and the trustees ask him if you have any proof to know that you have not made this mistake. Anupama gives them a pen drive and says that you can see all the truth in it. She says that you can take her out of a job, but there is no fault for her daughter. So please do not remove them from school.
Till now, you have seen that you have seen Pakhi tell the family members that in that paper, it is written that Anupama's mind is not well, and she was upset for some days. This accident happened due to his negligence. Anupama says how she will proof in 24 hours. Summer says that the children will help him. Here Anupama, Samar, and Nandini go to some parents and talk to them. It tells them that they fought against the school, but they refuse.