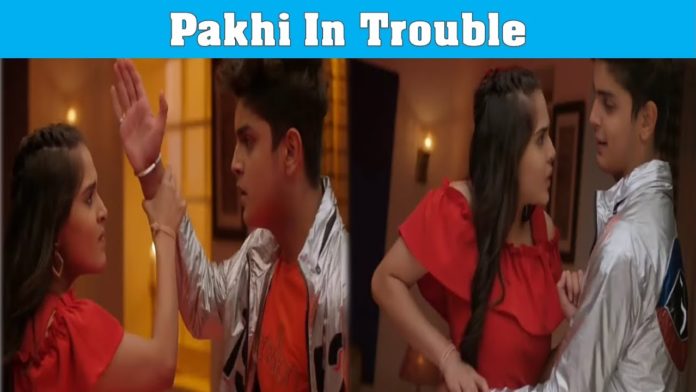 Many twists are coming one after the other in the serial Anupama. Kabir has invited Pakhi to the house party. But Pakhi is confused about who she will ask and go to the party because there is no one at Anupama, Ba, and Vanraj's house. Pakhi's friend tells him to come to the party in lieu or else Kabir will get angry with him. Here Kavya Pakhi picks what is going on.
Kavya makes a new plan to teach Pakhi a lesson. Here Pakhi comes to her room lying to Bapuji and maternal uncle and prepares to go to the party. She calls her mother again and again but does not know his number. After which, she sneaks out of the house.
In the upcoming episodes, you will see that Pakhi secretly reaches Kabir's house party. Kabir also talks smooth talk to Pakhi to trap him. She reaches Kabir's house and sees few friends there, why the rest are not there. Kabir says that this is not a children's party. Kabir has made a bet with his friends that he will call Pakhi at this party and anyone will do.
Kabir's friends will record Pakhi. As long as Pakhi gets a glimpse of all these things, she finds herself trapped in these clutches. Seeing it, Pakhi will be trapped in such a trap, where it will be tough for him to get out. Summer here brings Nandini to the temple. He was attacked by goons, which Samar contested. Now it will be interesting to see what is Kavya's next plan. Will Pakhi get trapped in Kabir's party?
On the sets of Anupama, the coronavirus has caused havoc, and so far, the coronavirus report of 6 people associated with this show has come positive. Makers are taking full precautions on the set. Makers have faced many challenges simultaneously. At the same time, makers are working more on the story for their audience.