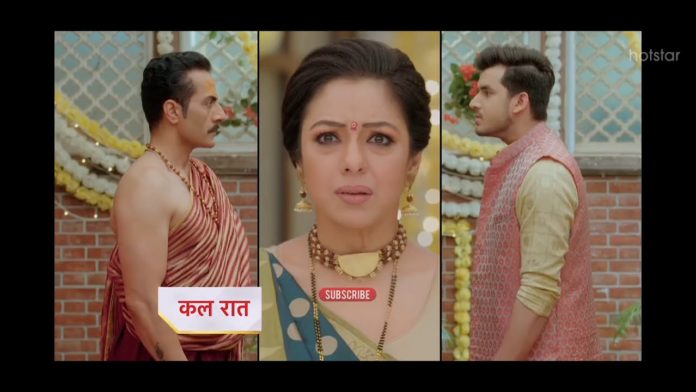 In the serial Anupama, a large audience is getting to see the full-on drama. New problems have started since Kavya arrived in the Shah family. Vanraj tells Samak not to have a relationship with Nandini, but he does not listen to her. At the same time, Kavya has no objection to this relationship.
In the upcoming episodes, it will be shown that Anupama decorates the entire house on Mahashivratri. Vanraj asks him for his help. She puts a vaccine on her head, and Vanraj goes to plant her vermilion. But she sees Kavya, after which Vanraj gives her just a vaccine.
Vanraj tells Anupama that she is not getting any job,, and Anupama gives her comfort and says that she will get a job, keep Bharos. Here Samar goes to bring Nandini with her in Shivaratri Puja. Rakhi tells everyone that Kavya and Vanraj are looking for a new home for themselves. Here, Vanaraja loses his temper by seeing Summer Nandini together during the puja.
In the last episode, you saw that Kavya had planned everything to enter the Shah House. At the same time, when Baa sees Vanraj and Kavya romancing, she warns Vanraj to either stop this love story or find a new home.
Kavya gets upset with this decision of Vanraj because she does not want to do so. Kavya wants to avenge not only Vanraj but also Anupama and ruin her and the Shah family. Eventually, Kavya decides to separate Vanraj from his family, drive Baapooji out of the house and rule Shah's house.