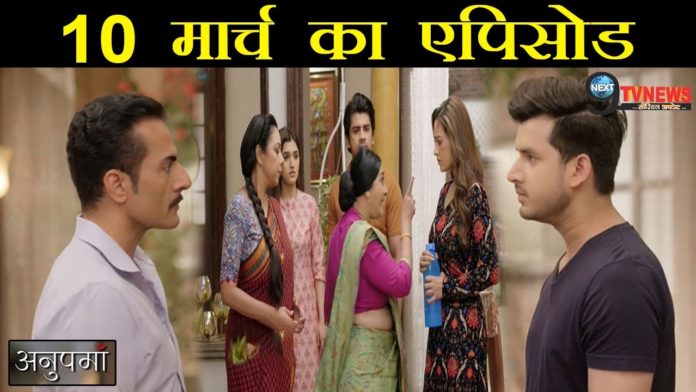 Many twists are coming one after the other in the serial Anupama, which is tying the audience. After the accident with Kavya, Vanraj and Anupama have brought him to their home. She is staying in Shah House. Anupama is taking care of her, but she is unaware that Kavya did a molestation drama. She wanted to enter the Shah House in any case, so she composed this drama with an unknown person.
In today's Anupama episode, you will see that, to help Kavya, Anupama will decide to get her and Vanraj married. On hearing this decision of Anupama, Vanraj will get a big shock. But in the meantime, Nandini will come to know the truth of Kavya. It will be interesting to see how you will react to Anupama after this truth is revealed.
On the other hand, Vanraj refuses to accept the relationship between Samar and Nandini. But Anupama is standing with both. Kavya also supports Anupama and asks Vanraj not to react so much. Meanwhile, Kavya makes a big disclosure about Nandini that she has been divorced, making the whole family shocked. Anupama also feels bad because Samar hid this truth from her.
Pooja Bhatt revealed, Papa Mahesh Bhatt gave this advice regarding the kissing scene with Sanjay Dutt.
Anupama questions Samar. Samar tries to convince his mother that he was petrified. Anupama breaks down that her son did not trust her so much and hid such a big thing. Will Anupama support this relationship of Samar and Nandini even further. After knowing this truth, how Vanraj will react. This will be known only in the coming episodes.
At the same time, Kavya is also standing in support of Samar and Nandini. She is doing this to take Kavya Anupama into confidence. Kavya's motive is not to support Samar and Nandini's true love but to crush Vanraj's Iago. Kavya wants to win Anupama's trust. She wants to take revenge on Vanraj because she puked and left him alone for his family.