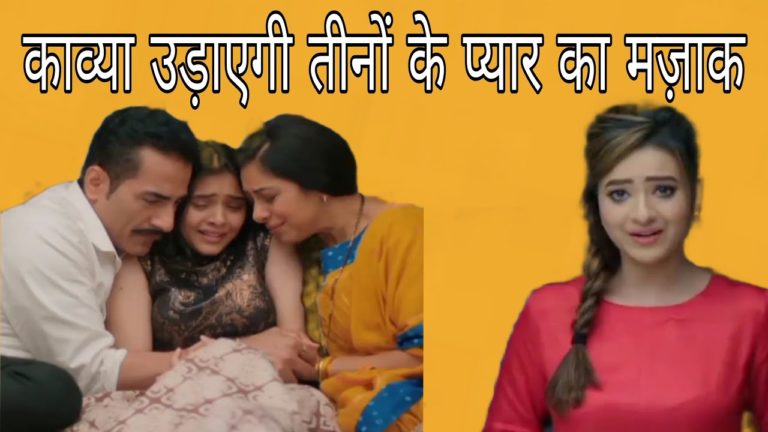 In Anupama, every day, the audience is getting to see some bang. After Pakhi leaves the house, the family members get very upset. Vanraj and Anupama seek him out and save him from the Kidnappers and bring him home. Kavya is jealous of seeing both of them together.
In the upcoming episode aired on 1st March 2021, Vanraj will be shown that he remembers everything, how he did not take care of Pakhi and scolded her in front of everyone. He starts crying after remembering all this. Anupama handles him. Vanraj says he hated him a lot, but now he has started hating himself because he could not become a good father.
Here Kavya calls Vanraj and asks for his arrival time. Vanraj gets angry and says that he will come when Pakhi is cured. Kavya thinks that if everything can be done only through emotional, then she will also do so. She says that at any cost, she will not let Vanraj get away from herself.
Anupama and Vanraj sit together and talk and get angry after seeing them like this. Ba says, why can't you live together like this. Now you will have to stay like this in this house. Pakhi becomes very happy to hear this. In the last episode, you saw that Pakhi sees some boys and starts going towards the forest. Pakhi says to herself, please mummy papa, come and save me; I have made a big mistake by leaving home. That is when two people hold Pakhi and sit in their car. Pakhi has no senses; only then Anupama feels that Pakhi is in that car.
Those people note the car number. They bring the police and leave Pakhi from their clutches. In the last episode, you saw that Anupama goes to her room with food for Pakhi, but she does not find it in the room. There is only one letter in which it is written that she is leaving the house and both her parents are not in love.