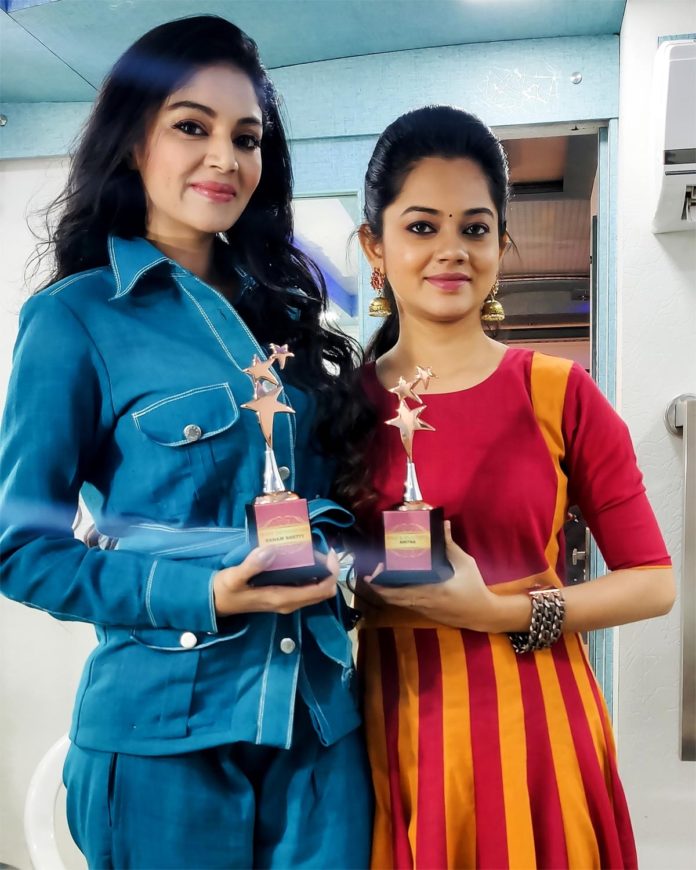 We saw that the Bigg Boss Season 4 show ended recently, and this season, Aari Arjunan was the winner and Balaji the runner-up.
In this context, it is noteworthy that Anitha and Sanamshetty were the two contestants who captivated the minds of the people in Bigg Boss Season 4, and both of them were featured in the minds of most of the people despite the controversy as they spoke boldly about what came to their minds.
It is also worth noting that the two were best friends at the Bigg Boss house and that Anitha and Sanamshetty continued their friendship even after the Bigg Boss show came out.


Earlier in the day, Anitha posted a photo of herself with Sanam Shetty on her social media page with the caption 'Bold and Beautiful Friend.' Commenting on this photo, Sanam Shetty said: 'Thank you very much, Anitha. I was lucky to find a dear friend through Big Boss. God bless you for everything you do here. I will always have beautiful memories of you. Heartfelt congratulations on the award you received. That award is very appropriate for you. '
As Netizens have been commenting on this photo of Anitha, many are posting that you are both real Bigg Boss winners, real lionesses, and proud of both of you.