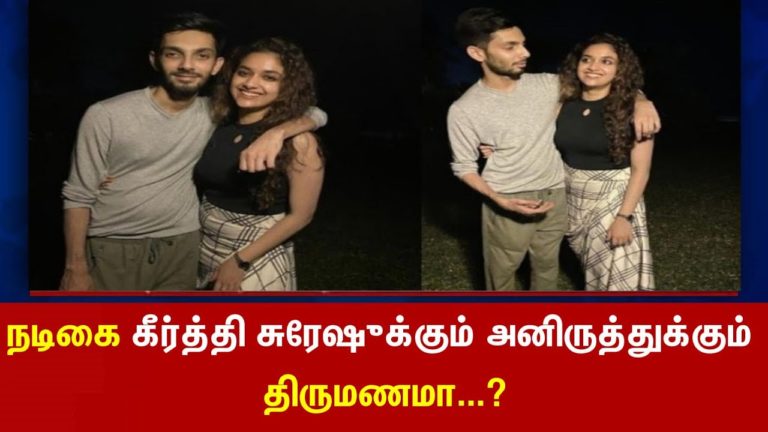 Keerthy Suresh's parents have commented on rumors that composer Anirudh is getting married to Keerthy Suresh, one of South Indian cinema's leading actresses.
Keerthy Suresh had posted a photo congratulating Anirudh on his birthday. Following this photo, rumors spread on social media that Anirudh and Keerthy Suresh are in love and will be married soon. Anirudh and Keerthi Suresh have already denied the rumor.


In this case, the parents of Keerthi Suresh have explained. Currently, Keerthi Suresh focuses only on acting in movies, and he has said that he is not in love with anyone. Following this, it has been confirmed that this information is completely rumored.
Anirudh has composed music for Keerthi Suresh starrer 'Remo' and 'Thana Cherntha Kootam.'