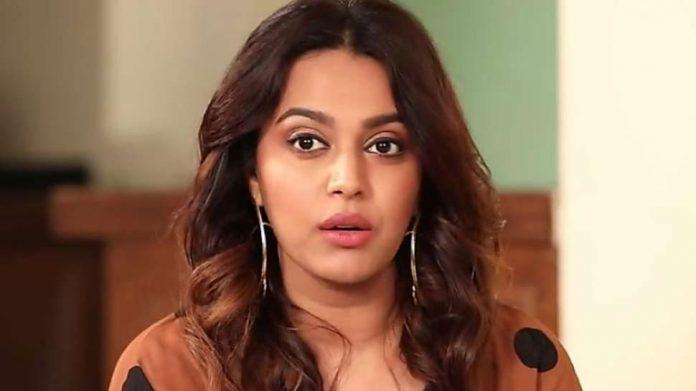 Known for his outspoken rhetoric and style, Swara Bhaskar abused a 4-year-old child during a chat show. As soon as the show is on air, Swara has hit the target of social users. One such NGO has filed a complaint against the actress. However, this is not the first time that Swara has come into the limelight due to her statements. Earlier, he had described BJP as the killer of Gandhiji.
Swara Bhaskar, who reached the chat show named 'Son of Abish', shared the experience of an ad shoot during the conversation. During this time, he called the child a bastard and many abuses. He told how a child had called him an aunt. However, a complaint has been filed against her in the National Commission for Protection of Child Rights.
This complaint has been lodged by a BJP worker named Akash Joshi after the controversial viral video surfaced. After which he has also posted a copy of this complaint on Twitter. Akash has also given a CD of Swara Bhaskar's video to the National Commission for Protection of Child Rights.
स्वरा भास्कर के खिलाफ मेने राष्ट्रीय बाल आयोग में शिकायत दर्ज की है।कभीभी हो सकती है स्वरा भास्कर की गिरफ्तारी।@aajtak @PMOIndia @indiatvnews @IndiaToday pic.twitter.com/zUXMbYbkVQ

— Akash Joshi (@AkashJoshiReal) November 5, 2019
Swara Bhaskar, who made her Bollywood debut in 2009 with 'Madholal Keep Walking' in the headlines, is often surrounded by controversies and controversial scenes . She has made headlines in many films by giving very bold scenes. Apart from this, Swara is also known for her rhetoric. She wrote a letter to Sanjay Leela Bhansali to narrate Johar in the film 'Padmavat'. Apart from this, she has also repeatedly attacked the Indian Army.