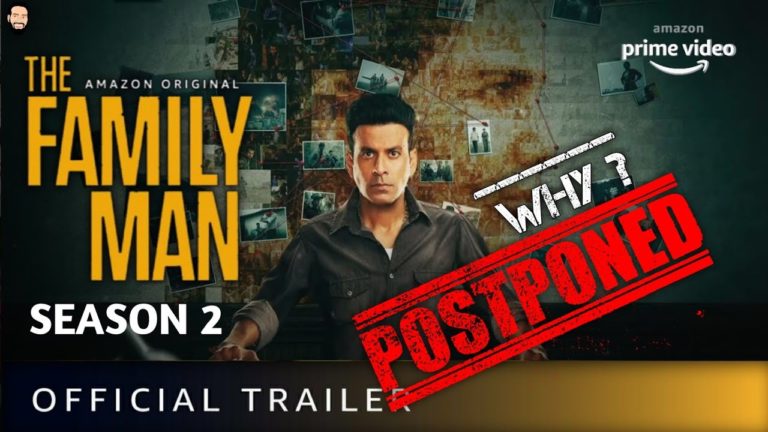 2021is turning out to be a rollercoaster for India's beloved OTT platform, Amazon Prime Video. The controversies surrounding 'Tandav' and 'Mirzapur' triggered the debate around OTT content censorship. However, the release of 'Master' managed to improve the positive vibe around Prime Video. The latest bad news for Prime Video is the postponement of 'The Family Man' Season 2.
'The Family Man' premiered on Amazon Prime Video and the first season received rousing accolades. Manoj Bajpayee's web series created buzz and excitement for the second season. Amazon Prime Video teased the release of 'The Family Man' Season 2. Samantha was roped in for this season.
According to reports, 'The Family Man' Season 2 was scheduled to release on the 12th of February 2021. The trailer was released in January. The latest scoop about the series is that 'The Family Man' Season 2 is postponed indefinitely.
Amazon Prime Video's image in India took a beating after the release of Tandav. With its content in the eye of the eagle, Prime Videos treads cautiously. The OTT platform landed in troubled waters. There are possibilities that the platform sensed negativity in its content for 'The Family Man' Season 2.
Amidst speculations, there is no official confirmation of the cancellation of the series. However, the fans of the web series are disappointed about prospects. The full content for the second release was delivered by the directors. Also, the makers of 'The Family Man' Season 2 are not considering any modifications to the content at the moment.
Hence, the most awaited web series of 2021 will be postponed indefinitely.
Really feeling so sad 🙃
waiting from 1 yr #thefamilyman2 supposed to be release in Sept postponed to Feb then now again postponing 😔
Just bcs of sam i have watched S1 now I'm waiting madly for her presence in fm2
@rajndk don't be silent plz say any update abt #thefamilyman pic.twitter.com/1vcXCWL9d3

— Rajisam💕 (@_anusam) January 31, 2021
#TheFamilyMan season 2 delayed😔😔#manojbajpayee #SamanthaAkkineni pic.twitter.com/BfhzyUvmAU

— Filmydetective (@Filmydetective1) January 30, 2021