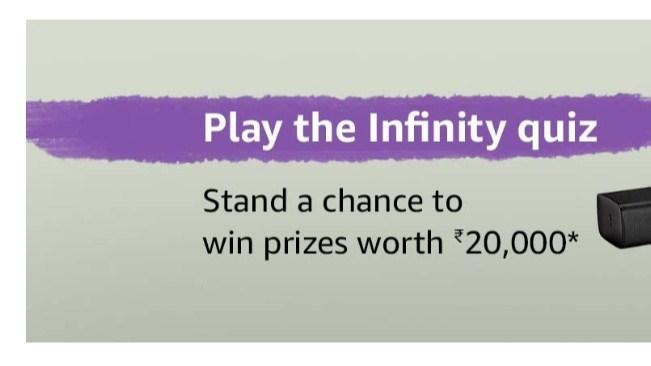 The Amazon Prime Day season just concluded with amazing deals for Amazon Prime members, great releases on Prime Video and stunning discounts on Echo products on Amazon Prime Days which fell on July 15th and 16th. Though the Prime Day sale is over, customers can rejoice the launch of the Amazon Freedom Sale up.




How to Participate in the Amazon Infinity Quiz?
Sign in to the Amazon India app. In case you are not signed in, you will be redirected to the Amazon sign in page.
There will be a total of 5 questions which are related to music and JBL. The quiz is open from 8:00AM IST to 12:00Noon IST.
Answer all the questions to enter the lucky draw.
You will be notified via e-mail/SMS in case you win the draw.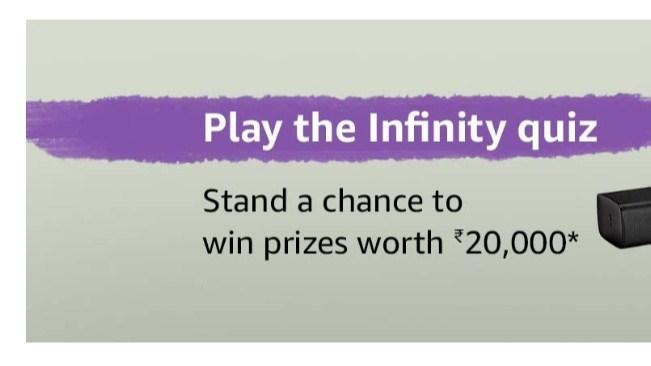 Amazon Infinity Quiz Answers 
Q1 – Which One Of The Of The Following Mathematical Symbol/Concept Is Also A Brand Name From Makers Of JBL
Ans – Infinity

Q2 –Which One Of The Following Brand Ambassadors Of Harman, JBL Is An Indian Musical Legend
Ans – A R Rehman
The declared winners will be chosen and given amazing prizes before September 30th 2019.