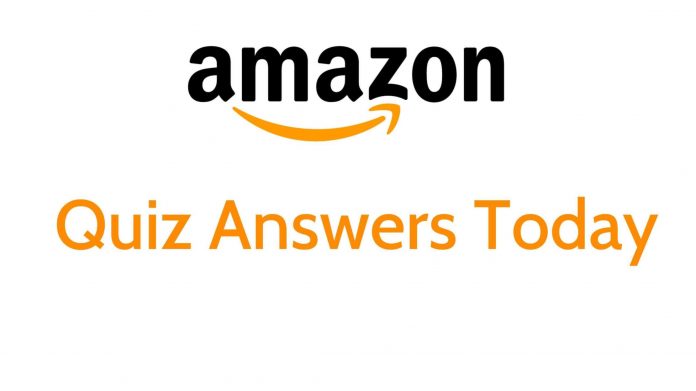 The Amazon Prime Day season just concluded with amazing deals for Amazon Prime members, great releases on Prime Video and stunning discounts on Echo products on Amazon Prime Days which fell on July 15th and 16th. Though the Prime Day sale is over, customers can rejoice the launch of the Amazon Freedom Sale up.




The Amazon Freedom Sale begins on 8th of August 2019 for all customers. Amazon Prime customers will have an early-access privilege as the sale starts on 7th of August 2019 at 12Noon for them.
SBI credit and debit card holders will get an instant 10% discount on all transactions during the sale period.
There are other brand driven quizzes like the Amazon Fittify Quiz, the Amazon Pedigree Biscrok Quiz will are giving customers exciting offers to woo them to participate.
How to Participate in the Amazon Daily Quiz on September 3rd?
Sign in to the Amazon India app. In case you are not signed in, you will be redirected to the Amazon sign in page.
There will be a total of 5 questions which are related to general stuff. The quiz is open from 8:00AM IST to 12:00Noon IST.
Answer all the questions to enter the lucky draw.
You will be notified via e-mail/SMS in case you win the draw.
Amazon September 3rd Quiz Answers –>Updated at 8:03AM today
Q1 – Which Is The Largest Country In The World In Terms Of Land Area?
Ans – Russia
Q2 – What Is The Currency Of China Called?
Ans – Yuan
Q3 – Velcro Has Been Making Life Easier Since Its Invention. Do You Know Where Was Velcro Invented?
Ans – Switzerland
Q4 – '281 And Beyond' Is The Autobiography Of A Veteran Indian Cricketer. Who Is The Author Of This Book?
Ans – VVS Laxman
Q5 – A 'Torero' Is A Term Associated With Which Of These?
Ans – Bull-Fighting
The declared winners will be chosen and given amazing prizes before September 30th 2019.