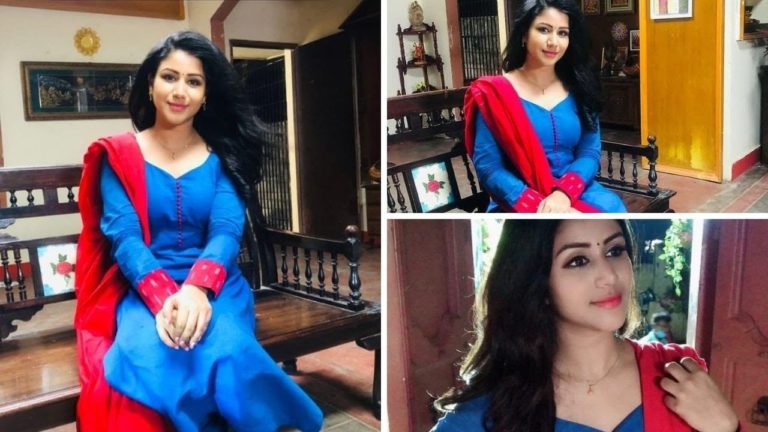 Recently, many celebrities on the small screen have stepped into the world of cinema. Alya Mansa made her acting debut in the Vijay TV serial Raja Rani.
She is currently gaining huge popularity among the people and many are voicing their support for her as he will get the opportunity to act on the silver screen soon.
Appropriately she has been releasing glamorous and hot photos recently. Alya Mansa is currently married to Sanjeevi, who starred opposite her in the Raja Rani serial. She delivered a baby girl recently.

Alya is now acting in Raja Rani Season 2 serial after losing weight and looking stunning. In this case, Alia Mansa is showing off her beauty in a modern dress. Fans are shocked to see Alya in modern dress and are appreciating her hard work.