In the opening episode of Bigg Boss Malayalam Season 2, presenter Mohanlal introduced 17 contestants. Fans have started debating on social media about who will be the contestants from the time the show was announced. There are some people, such as Fukru aka Krishnajeev , who emerged in such discussions, this time in Bigg Boss season 2 and some other unexpected presence. These are the 17 contestants of Bigg Boss Malayalam 2.



Rajini Chandy Bigg Boss Malayalam 2

She acted in Jude Anthony Joseph's "Oru Muthassi Gada" The character of the grandmother in the film was well known. In the first film, she played a character with her different acting style. The character was different from the grandmothers commonly seen in Malayalam cinema. A grandmother who is quick to anger, out loud, and loud. She brought that character to the performance of what the director wanted or needed. Rajani Chandy reached out to his family through some television programs after the first film. They even came up with some ads. Now when Bigg Boss comes to the silver lining of Malayalam, how will the audience receive her?
Alina Padikkal Bigg Boss Malayalam 2

Alina Padikkal is best known for her role as anchor artist through the miniskirts. Alina, who excelled as a star and anchor, has made her way through channels including Asianet. Alina has won the 2017 Asianet Television Award for Most Popular Actress. Alina has also been nominated for the Best Television Actress Tikurakissi Award and the Atlas Television Award for Best Television Actor. She has also gained attention in social media with miniskirts. Alina Padikal has been known for her patience and patience whenever she encounters trolls and criticisms. Alina, who played the role of Nayana in the Asian wife series, became a favorite of the family with her natural acting. The actoress, who is active on social media, is sharing his pictures and features with her fans.
RJ Raghu Bigg Boss Malayalam 2 Contestant

RJ Raghu's full name is Raghu Subhash Chandran. Bigg Boss is back in Asia. RJ Raghu, who was fond of Malayalees, will now contest in the Bigg Boss. RJ Raghu was one of the first private radio jockeys in Malayalam. The owner of the sound heard by Malayalees through Radio Mango. Ustad of Morning Shows. On the radio, RJ Raghu comes to Bigg Boss with the hilarious voice of Kozhikode laughter. RJ Raghu is heard in the audience with the big boss. RJ Raghu will bring out the laugh numbers and thoughts. Will compete to become an audience favorite. This is how RJ Raghu plays in Bigg Boss. When it comes to the reality show from Radio Jockey, RJ Raghu has to fight a lot of famous people in other fields. RJ Raghu is backing his story when he meets celebrities in the field of film and modeling.
Actress Arya Bigg Boss Malayalam 2 Contestant

Arya has hit the hearts of the audience through the popular Asian Badi Bungalow. The actor has gained a lot of attention in the minds of the fans due to her unique presentation style and free speech. Arya has now reached the silver lining of Bigg Boss Malayalam Season 2. It is undoubtedly the Badai Bungalow that changed Arya's career. It was while shining the stage that Basil Joseph invited Arya to the film Kunjiramayana. It was a role that small audiences would remember. Arya has already played characters in 15 films, including close friend Ramesh Pisharadi's song Gandharvan. Arya is currently a prestigious startup musician at AsiaNet. One of the main attractions of the show, which airs on Fridays and Saturdays, is the presence of Arya. Arya is also active in the social media. Most of the moments are shared on social media platforms with single parent daughter Roya. The actress, who has proven herself to be not only acting but also fashionable, has launched a bookie in Vazhuthacaud 2018.
Pashanam Shaji Bigg Boss Malayalam 2 contestant

It is the wish of any artist to be named after a character. Those who do not know if they say 'Pappaninivel Thankappan Saju' or PT Saju, will know that 'Saju Navodaya'. More people will know, if you hear the name 'Pashanam Shaji'. From the mimicry venues to the mini screen and then to the big screen, Saju Navodaya, the 'Passion Shaji' was on the rise. They were handed over and approved. Now he is in the silver lining of the Bigg Boss Malayalam Season 2.
Saju hails from Udayamperoor, Kochi. Artistic talents began to be displayed at school youth festival venues. 3. Candidates who have opted Govt. He continued to work in Sanskrit College while attending Sanskrit College. Mimicry began his career as an artist. Saju has come to venues across the state with the arrival of 'Cochin Navodaya'. PT Saju became 'Saju Navodaya' after he was noticed in Navodaya's forums. Saju then reached out to his family through television comedy shows. 'Pashanam Shaji' was a recurring character in many television comedy shows.
Saju made his film debut with Mannar Mathai Speaking 2, released in 2014 under the direction of Mamas. He has acted in over 30 films so far in five years. The audience noticed many of the characters he played, such as Kochhappi in Vellimunga, Regimon in Amar Akbar Anthony, Saju in Adupuliyattam and Eldo in Thoppil Joppan.
Veena Nair Bigg Boss Malayalam 2 Contestant

Veena Nair, one of the contestants of Bigg Boss Malayalam Season 2, is no stranger to Malayalees. She is a dancer, serial and movie star. Veena is a Malayalam actress who has appeared in numerous serials. What cinema lover can forget about the panchayat president of the silver owl which was the biggest hit in 2014? As a dancer, Veena Nair first attracted attention. She started dancing at the age of four. He specialized in Bharata Drama and Kerala Dance. Veena was a regular presence at the festival. Babu and Lathika are parents. Veena's husband is musician and RJ Swathi Suresh Bhime. He is known as RJ Aman and is currently on ClubFM Dubai Radio. He has a son named Dhanwin. Veena made her film debut in the television series 'Ente Makkal' directed by Manoj. She has also appeared in several comedy series roles. They have also made her presence known in Tamil serials.
Manju Pathrose Bigg Boss Malayalam 2

Malayalee favorite actress Manju Pathrose is also among those who will be joining in Bigg Boss Malayalam season 2. Manju Pathrose is getting attention through a reality show. Manju, who appeared on the family reality show Just Not Alla Bhari, later became a television comedy series. Even before reaching the mini screen, the silver screen was capable. Manju Pathrose entered the silver screen through the wheel of Malayalam filmmaker AK Lohithadas. After the cycle, the art scene was again activated through a reality show. Manju has appeared in many films like North 24 Kathom, Panchavarnathata, School Bus, Story Story, Premasutra and many more. Manju Pathrose has been transformed into an actress by a comedy series on television. Manju Peter is making the audience laugh and think through the characters like Thankam in Aliyan VS Aliyan and Mollykutty in Family Court.
The audience will be waiting for Manju Pathrose's comedy numbers when they reach the Bigg Boss. Meanwhile, Bigg Boss will also reveal how Manju Pathrose behaves in real life outside the screen. Manju Pathrose's interactions and tricks and jokes and counterattack at home with open eyes. When Manju Peter arrives as the guest of Bigg Boss, the show becomes even more fun.
Singer Pareekutty Bigg Boss Malayalam 2 Contestant

One of them is 'Pareekutty' in Omar Lulu's Happy Wedding. No one has forgotten the 'Teppu Pareekutty' in the film. Later, he acted in Master Piece and Omar Lulu's Chanks. However, the man who introduced Pareekkutty Perumbavoor to social media is Tik Tok. Pareekutty got more attention with fun tic talk videos. Pareekutty, who is also a singer, has also increased the number of followers. Pareekkutty now has over three lakh followers. Pareekutty did the videos with Fukru, the star of Tik Talk himself. They also made a short film called Rock Shashi. Pareekutty has also sung in several albums. The injured guy who was busy with stage shows is part of Bigg Boss.
Thesni Khan Bigg Boss Malayalam 2 Contestant

One of the 17 contestants of Bigg Boss Malayalam Season 2 is Thesni Khan, a Malayali favorite. Thesni, who has made many humorous moments on the Big Screen and Mini Screen, is eager to make her appearance on the Bigg Boss platform. Thesni's artistic career began with the Cochin Kala Bhavan. Thesni Khan made her film debut in the 1988 film Daisy. She has done more than 125 Malayalam big and small roles. Most of the comedy characters are dealt with. Thesni was one of the main characters in the cinema industry who started comedy shows in the history of television.
Thesni came to the art field as a helper to his father, Aliban. He became a judge of reality shows and was a part of several series. Thesi's talent reveals that many who acted with him in Malayalam cinema are not active in the field of cinema today. At the age of forty-nine, there are many opportunities to seek Thesni. Thesni's character, Tivandram Lodge, who has completed 30 years of acting career, has made a lot of laughs in the theater.
Rajith Kumar Bigg Boss Malayalam 2 Contestant

Activist Rajith Kumar has come to many venues with white beard and white dress and is a master of lecture. At the same time, he is a prankster of controversy. Anyway, Rajith Kumar is coming to the Bigg Boss stage with a big makeover. It was six years ago that Rajith Kumar gained fame, even in the form of a long rope! He was a lecturer in botany at Sree Sankara College. Arya was a graduate student. Arya's outrage was that some of the remarks made by Rajith Kumar during the lecture were anti-woman. Anyway, that got Arya into fame. The white-bearded farmer has since become the subject of much controversy. Dr. Rajit Kumar looks like an angel in costume. He is more than just a lecturer, he is also a dedicated teacher. Rejith Kumar is a lecturer in Botany at Sri Sankara College. Degree in Botany from Mar Ivanios College, Trivandrum. He was named the best student there. After graduating with a Master Degree in Botany at NSS College, Pandalam, he passed the first rank. M.Phil and Doctorate in Microbiology. In addition to her degrees in Botany, he holds a B.D., a Bachelor of Science in Library Science and an MS in Psychotherapy.
Pradeep Chandran Bigg Boss Malayalam 2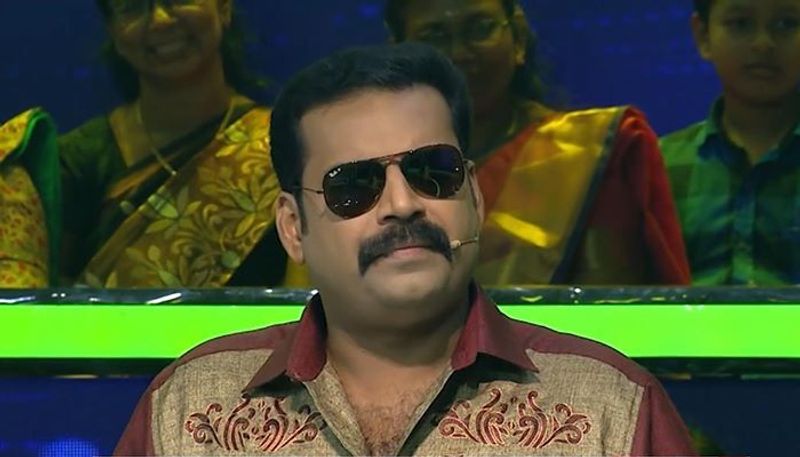 Pradeep Chandran, the beloved actor of Malayalam cinema and cinema, has come to contest the Bigg Boss. Pradeep Chandran is a well known actor in Malayalam movies and serials. Pradeep has come to fame as the character of DCP Abhiram in the Asian-hit hit 'Black Muth'. A native of Thiruvananthapuram, Pradeep graduated from MG College, Trivandrum with an MBA from VLB Janaki Ammal College of Engineering and Technology, Coimbatore. Later he was working for an insurance company in Bengaluru.
Pradeep is making his acting debut in Mammootty's 'Mission 90 Days' directed by Major Ravi. Later, Mohanlal played the lead role in 'Darshish', 'And', 'This Is Heaven', Angel John, 'Kandahar', 'Lokpal', 'Metal', '1971; She also acted in many films including Beyond Borders. Pradeep's role in 'Darshana' was highly acclaimed. Pradeep is part of the television series, playing the role of Kunjali in the serial 'Kunjali Marakkar'. He is also noted for his 'black hair'.
Fukru Bigg Boss Malayalam 2 Contestant

One of the 17 contestants of Bigg Boss Malayalam Season 2 is Krishna Jeev. But nobody understands the name. Just seems like a common name. But say Fukru. The look on the face of the listener will have a familiar look. Sometimes you may ask, 'Is that the boy you see in the ticktock'? During this social media season, no one knows Fukru. But few know that Fakru is Krishnajeev. Fukrou has a lot to offer, including a bike stunter, a DJ and a tic-tac-toe. Fukru started at Dubs Mash. He started acting like he was 'out of sight'. Tikko came after. Fukru was a flashlight in Tektok when he used his own sound and sound without the harshness of the old Tektok videos. Thus, 23-year-old Krishnajeev, a Fukru, began to create revolution in Tektok.
The song started with Kunchacko Boban singing 'One Plus One'. Fukru's shoulder twitching soon went viral in Tektok. And Fukrui is the star of Tiktok. More than six lakhs of followers … There is another story behind Krishnajeev Fukruva, the Kottarakkara. ITI study and bike stunting are a great time. KRU, the bike number for Krishna Jeevan, a bike-stuntman, starts. Whenever everyone called Crew Crew and fucked it. And the same name in Tiktok. Now, when it comes to what Tik Tak is saying, Fakru, things are coming up. Chetan Amal Jeev, Amma Tara, Achan Rajeev are all supporting Krishna's dreams. In any case, we have to wait and see what the future holds for Fukru in Bigg Boss.
Reshma Nair Bigg Boss Malayalam 2

When the second edition of Bigg Boss, which the Malayalees were eagerly awaited, turned out, the image of the contestants was becoming clearer. Most people who watch the launch episode will be asked who this name was when they first heard the name Reshma Nair. But when you hear 'bipolar mastani', those who use Instagram will quickly understand it.
'Bipolar Mastani' is the star on social media. This is one of the most popular accounts in a short period of time with 10.8K followers. Reshma Nair is the front and back face of it. But modelling isn't the only area of ​​reserve. She is an English teacher. It doesn't end there. Reshma comes into the field of modelling only after looking into the quality of her diamond.
Reshma Nair describes herself as one who is always affected by mood swings. That is how the name bipolar mastani is found on Instagram. The bipolar mastiani along with Reshma were taken over by Instagram, though they had just done an experiment. Reshma's biggest ambition is to become an actress. Reshma hopes to achieve her dream through a big platform called Bigg Boss.
SomaDas Bigg Boss Malayalam 2

Somadas is best known to Malayalees through his musical reality show Idea Star Singer. With his melodic melodies and his fast-paced songs, Somadas has earned a place in the hearts of fans. Somadas is a contestant of Bigg Boss Malayalam Season 2 who is always cheering on the ganamela lovers.
Somadas, who has been a vibrant presence at music venues for the past 23 years, made his debut in 2008 and 2009 through the Star Singer venue. His encounter with Malayalam actor Kalabhavan Mani has become a turning point in the life of this singer from Chathannoor, Kollam. After a three-year stint in the world of singing, Somadas returned to his home country to perform lively performances at ganamela venues.
Somdas got into music while studying for the first year at SN College. Somadas was able to take his classmates to the stage in the Tamil film Rajinikanth's Basha called 'Nan Aotokaran …'. Later, he reached the hearts of the people in the form of folk songs and folk songs. Somadas has sung excellent songs through Kalabhavan Mani and music director Saram. Somadas has been a staple in the world of singing through many stage shows and performances in Bigg Boss House ever since. There are many moments of music that await the audience.
Alasandra Johnson Bigg Boss Malayalam 2 Contestant
https://www.instagram.com/p/B47Os1-J8RH/
Alasandra Johnson is one of the youngest contestants to enter the 'Bigg Boss' house. She was a air hostesses who chase after her goals from the small village of Coorachund to the vast sky. She is also a model and has acted in the web series 'Instagram'. Alasandra Johnson is a person who always tries to maintain a social commitment in her life. Alexandra says that while working as an air hostess, she knows the hardships of others. Alasandra Johnson said she wanted to be an actress and was ready to get married if she could find a man who could fit in from Bigg Boss.
Suresh Krishna Bigg Boss Malayalam 2 Contestant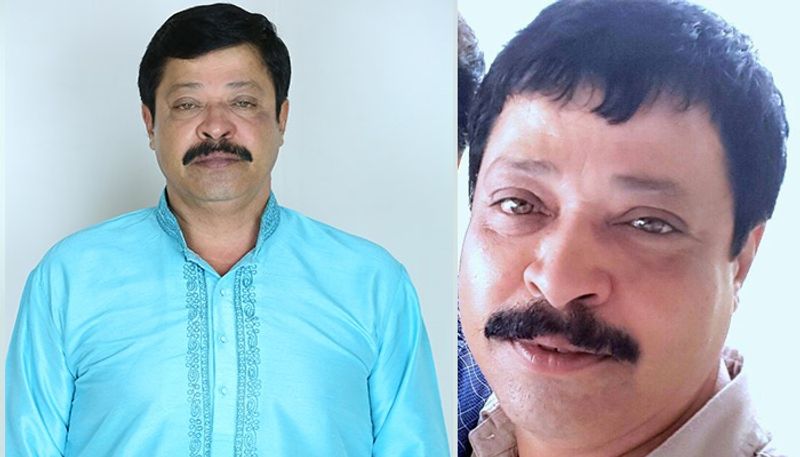 Suresh Krishnan, the director of a beautiful film called Achchanaye Ennikshidam, has come in as a guest on Bigg Boss. Suresh Krishnan started with Mohanlal's Butterflies. Rajeev Anchal has joined the cast as an assistant director. He started off with Mohanlal and later brought it to Priyadarshan. After that Priyadarshan became a co-director in many films. He eventually became a freelancer. His first film was Bharatheedam in 1997. As a child film, India was getting a lot of attention. Suresh Gopi also played an important role in the film. Next came the 2001 film father I am Ishtam. Kalabhavan Mani and Biju Menon played lead roles in the film. The songs in the film and the way they tell the story were noted. The next movie was Jupiter in the 11th. Mukesh was the hero. Despite the laughing numbers, the movie was not overlooked. Suresh Krishnan worked with Priyadarshan even though he became an independent director. Suresh Krishnan started as assistant director and became associate director. Priyadarshan became a critical figure in many films. Suresh Krishnan is a great man with a great sense of humor. Suresh Krishnan, who is also a director, said that Suresh Krishna was the one to create laughter in friendly people. Suresh Krishnan has acted in a number of films. Therefore, the conversations and memories of the two will become a favorite of the audience.
Sujo Mathew Bigg Boss Season 2 Contestant
https://www.instagram.com/p/B6XOrz7geId/
Sujo Mathew is the disciple of Kottayam. Sujo Mathew is a well known South Indian model and actor. Sujo Mathew is a freak who has come to the international fashion stage from a small village called Kottayam Kangai. Sujo Mathew is a partner at the Dubai Fashion Week with international models. Sujo Mathew is a Malayali who walks around the ramp with models from Milan and Paris. After graduating in nautical science, Sujoh worked in the Navy. Sujo has been very active on Instagram since 2014. Sujo also had several followers. But unexpectedly, Sujo entered the modeling scene. Sujo also acted in several commercials. Sujo made his film debut in the Tamil film Oru Kupaikathai. Sujoy also acted in a Telugu film. Thirty-year-old Sujo's dream is to become a good actor. Though his parents and family are still in Kottayam, Sujo is currently in Chennai and Mumbai. Sujo in the New Gen look for Muscle and Beard has a systematic diet. So, Sijo's only concern is whether he can get the Big Boss house food on time.