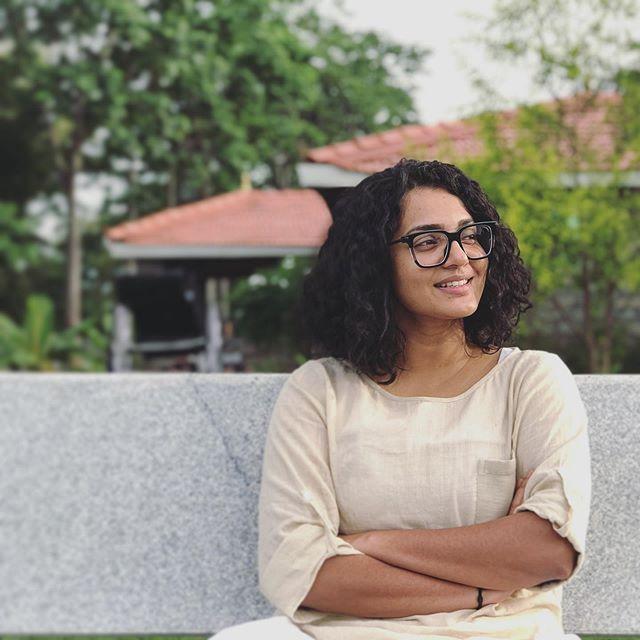 The dedication and perseverance of a brilliant mind brings in a lot of success that lasts forever. The perfect example of this is none other than the actor, reader, writer and feminist Parvathy Thiruvothu. She is an epitome of beauty with brain. The acting and character portrayals by her have set great benchmarks in the Tamil, Telugu and Malyalam movies. She is currently heading some of the big projects in the movie industry.
Childhood of Parvathy Thiruvothu
Parvathy was born on 7th April, 1988 in Kozhikode, Kerala. She comes from a very well-educated family. Her father, P. Vinod Kumar is a lawyer and her mother, T.K. Usha Kumari worked previously but now she is a housewife. She did her schooling from Kendriya Vidyalaya from Thiruvananthapuram. After her schooling she joined All Saints College where she did her bachelors in English Literature. Parvathy also has a master's degree in Arts.
The Beginnings of Parvathy Thiruvothu
The 31 year old actress started her career back in 2006. Her debut movie was Out of Syllabus where she had a very short role. After working in a couple of more movies she finally got a break through as a lead actress. In 2007, she played the role of Anjali in a Kannada movie called Milana. She was the lead actress in that film. In the consecutive years she worked really hard and played some of the most gripping characters such as Tessa and Sameera.
In the life of every great actor there are a few performances that become the trademark for the person. Parvathy has also left a huge impact on the audience through her movie Take Off. The character of Sameera is very gripping and it leaves a deep impact on the audience. She has won several awards for this particular movie. An interesting fact about this movie and Parvathy is that irrespective of the nomination, she has won every Best Actress award for this movie. Some of these awards are North American Film Awards, CPC Cine Awards, National Film Awards and SIIMA Awards.
 Some Interesting Facts about Parvathy Thiruvothu
Here we unveil some of the most amazing unknown facts about the actress. Parvathy has worked as a VJ at Kiran TV. She was a non-vegetarian initially. After working on her movie Ennu Ninte Moideen she turned into a vegetarian and also gave up on dairy or animal based product consumption. She is very particular about her wardrobe which does not include any leather products. She personally dislikes parties and public gatherings. Parvathy is a book worm and she reads extensively 20th century literature. She is ready to deliver another great performance with her movies such as Varthamanam (2019) and Maalik (2020). She has an interesting Instagram profile. Click on the link below to check that out.
https://www.instagram.com/p/Bz2IaK7F9eH/