The YouTube sensation Mugen Rao has recently entered the Bigg Boss house. If you are his fan then here is everything that you must know about this very talented young artist. Mugen is well known for his stories that are packed up with sheer courage and will power. He is very popular for the viral songs and amongst the young audience. Mugen was full of vim and zest when he was introduced to the audience as a contestant.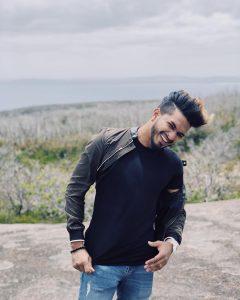 Personal Life
Mugen was born on the 20th October 1995. He is born and brought up in Malaysia. He comes from a Hindu family and he is inspired by his father who was also a singer. Mugen is the eldest son of the three siblings. He has graduated from the Lim Kok Wing University.
Career
Mugen always had the dream to act in movies and achieve the love of the audience through his lyrics and songs. At the age of 13 he was given the first chance in movies by his uncle Sathis Rao. He was given the role of a paperboy in the movie 'Senandung Malam'. In the beginning days of his career he used to perform along with his father. The real buzz for him took place after the release of the song 'Kayalvizhi'. There after he made one release after another and in no time he became a popular celeb on the web.
Lesser Known Works so far
If you are a fan of Mugen and looking for all the kinds of work he has done so far apart from singing then don't worry we have got you covered as well. Here is the list of every bit of work that the 23 year old actor has done so far. He has acted in the Telemovies like Da Bomba, Gerak Khas, Sindiket Fixie, Rumah Kecil Itu, Rembau Ada WiFi, Senandung Malam, Sekuriti, Agam Puram 2017 and Sugamaana Sumaigal. Mugen has also featured in some of the famous ads such as Kitkat and KFC. He has done two short films namely Deepawali Special and Light up Someone's Life. Lastly he has worked in 3 feature films, Ghora, Haran and Hey Coffeelopher. He has also won the best TV Drama Actor 2019 award recently.
Some Lesser Known Facts about Mugen
You might be shocked to know that Mugen is afraid of darkness. He doesn't like to watch horror movies. Two of his favourite actors are Bruce Lee and Dwyane Johnson. He loves to travel and watch movies. Mugen is a big devotee of Lord Shiva and has been very close to nature. People love him not only for his music and acting but also for his styling and dressing sense. He loves to dress up for all his appearances. One of items in his bucket list is to get a waxed statue at the Madame Tussauds Museum. He wants to take a selfie with his statue and always be remembered as a legend.