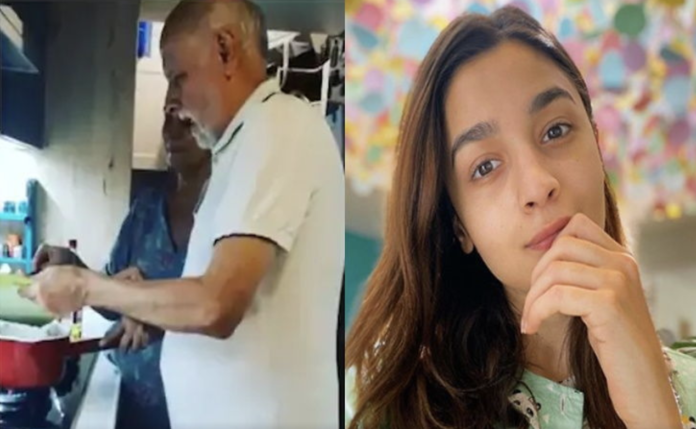 Mumbai. Filmmaker Mahesh Bhatt is trying his hand at cooking with his wife Soni Razdan in lockdown. Sony has shared the video on their Instagram account in which Mahesh is seen cooking with them. In the video, Mahesh Bhatt in white T-shirt and French beard is cooking something in the kitchen while Soni advises him to cook properly. During this, Mahesh Bhatt also wishes everyone Happy Ramadan.





Alia commented: Sony wrote in the caption of the video, Cooking classes are going on, don't expect that some serious cooking is happening here and our team wanted to put this video on a tiktok, for which I refused. Watching the video, Alia commented with many smiling emojis and wrote, Oh my God.
Alia Bhatt recently came home to meet parents Soni Razdan and Mahesh Bhatt despite lockdown. This was disclosed by Mahesh Bhatt in an interview. According to Bhatt, Alia stays separate from her house leaving some buildings and when she came to meet him, she took all kinds of precautions in terms of security. He wore gloves in his hands and also wore a mask on his mouth.