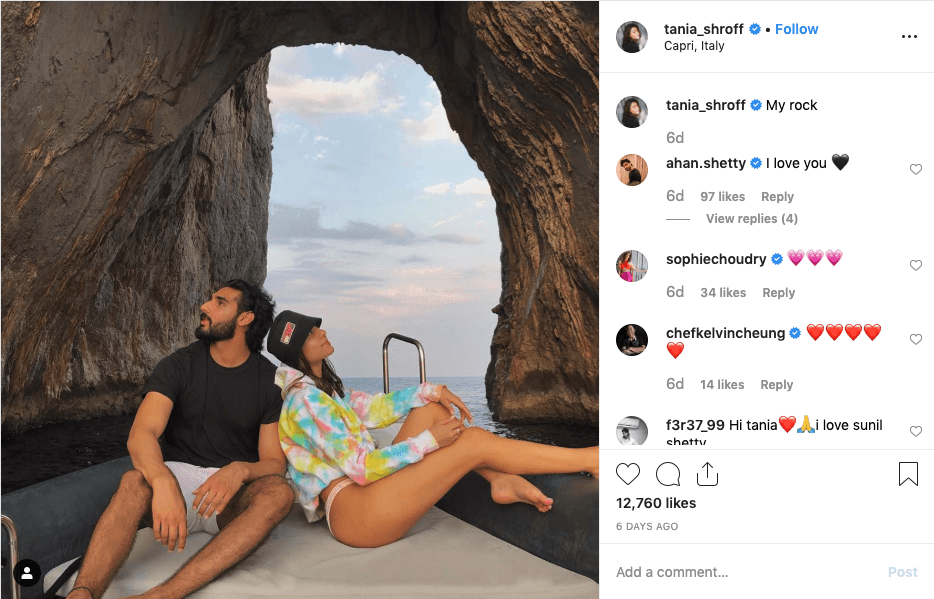 These days, kids of Bollywood stars dominate the social media. This time Sunil Shetty's son Ahaan Shetty is in discussion about his relationship. He finally revealed his relationship that he is dating Tania Shroff. Actually, Tania has posted some pictures of her Europe tour on social media, on that post, Ahan has written I love you. After which it has become confirmed that both are dating each other.





Ahaan and Tania have been vacationing in Europe for more than a week and have been constantly posting photos from their romantic getaway. They had not shared any pictures together till now and are only lovingly commenting on each other's posts. Ahaan's sister Athiya was also there to comment on their Instagram photos.

However, when Tania shared the first picture with him, Ahan could not help but confess his love for her. Both of them look very cute in the photo. This couple looks amazing. Seeing both, you too will become crazy about this couple. Everyone is appreciating this photo. So far, thousand of likes and comments have come on this photo.