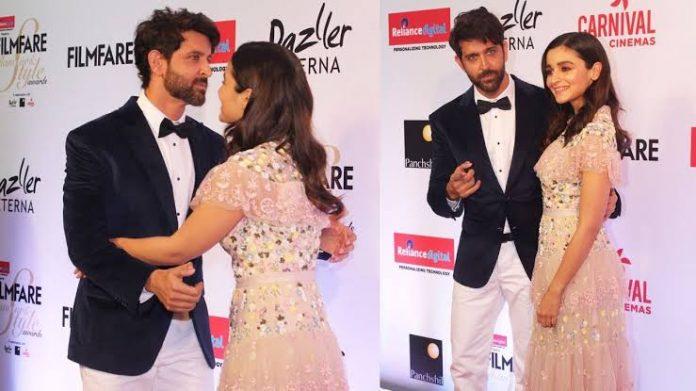 You will be stunned to see this video of little Hrithik Roshan dancing in the event, his mother posted on social media and it's going viral. Hrithik Roshan is a famous superstar of Bollywood, probably every member of his household would have known this even when he was little. Because Hrithik has been extremely talented since childhood. Actually Hrithik Roshan's dance is crazy all over the country today. Apart from being an excellent and handsome actor, Hrithik Roshan is also a great dancer today. But let us tell you that Hrithik has not learned this mastery in dance while coming to films, rather he is a natural dancer. This is revealed in a video.




Actually this video is of Hrithik Roshan's childhood. Which is shared by his mother Pinkie Roshan. This video is from Hrithik Roshan's childhood. Where he is seen in a family function, on stage nailing everyone with his nach. Hrithik Roshan is dancing unrepentantly in blue shirt and white pants.

Let us tell you that Hrithik Roshan, who entered Bollywood from the film Kal Ho Na Ho, not only made everyone crazy with his look and acting but also surprised everyone with dance. On seeing Hrithik in the film, people understood that he is a long race horse. Hrithik's dance step is still remembered in Ek Pal's live song.
In the recently released film War, Hrithik Roshan was seen no less than a young and energy-filled actor like Tiger Shroff. In the songs of the film Jai Jai Shiv Shankar, he is seen beating the tiger in the case of dancing.