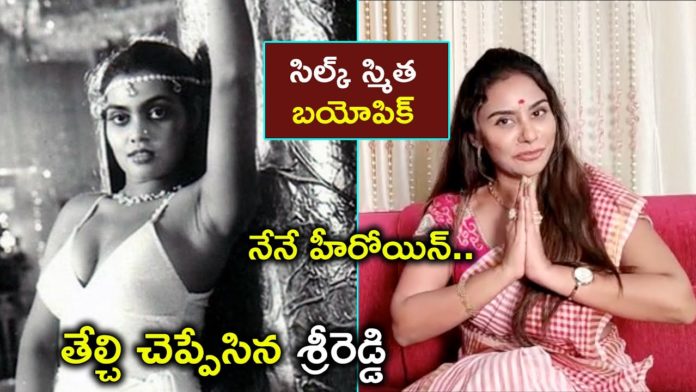 The Dirty Pictures is a film based on the biography of the famous glamorous actress Silk Smitha. It is worth mentioning that Vidya Balan won the National Award for Best Actress in this film. It is also worth noting that several films based on Silk Smitha's biography have already been released in various languages ​​, including Tamil.
#SriReddy announces aTamil, Telugu bilingual movie biopic based on #Silksmitha !

More details soon.@RIAZtheboss pic.twitter.com/6Mn78eyL4M

— Diamond Babu (@idiamondbabu) February 11, 2021

It is in this context that the biopic of Silk Smitha is currently being made. It has been announced that actress Sri Reddy will play Silk Smitha's role in the film which will be made in both Tamil and Telugu languages. "Madhu is directing the film, and I will give other details of the film soon," Sri Reddy said in a video posted on her social media page. It is worth noting that this video is currently going viral.

Sri Reddy, who has suddenly caused a stir by making sexual allegations against Tamil and Telugu film celebrities, has also caused a stir to announce that she will be starring in Silk Smitha's biopic.