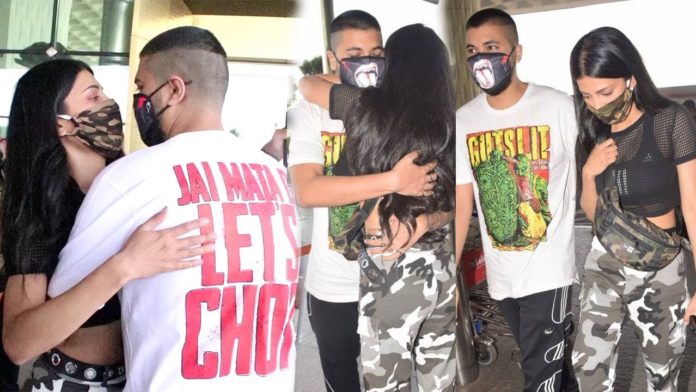 Shruti Haasan, the eldest daughter of Ulaga Nayagan actor Kamal Haasan, has been rumored to be in love with doodle artist Santanu Hazarika for the past few months. It is noteworthy that Sruti Haasan posted a photo of herself with her boyfriend on his birthday, and this photo went viral.
Shruti Haasan, who is currently in Chennai for the first time with her boyfriend Santanu, has posted the photos on her Instagram story. She also posted a photo of the two as if they were in a clothing store.


It is noteworthy that Shruti Haasan's close friend, designer Amrita, is also in the photo. In this situation, Shruti Haasan is expected to announce the marriage with her boyfriend very soon.
After working with Vijay Sethupathi in the Tamil film 'Laabam,' Sruti Haasan has also acted in the Telugu films 'Vakil Saheb' and 'Salaar.'