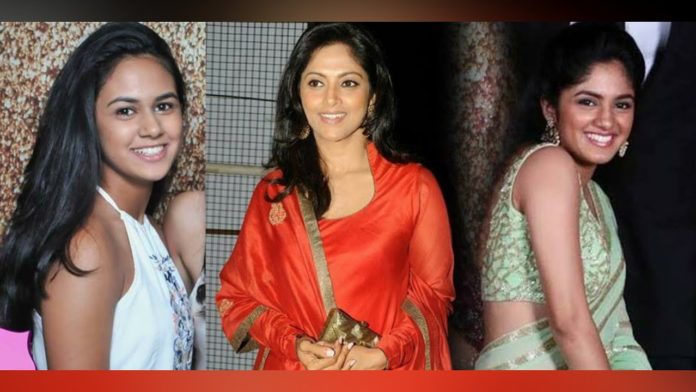 Everyone knows Nadhiya is an actress who has acted with leading actors, including Superstar Rajinikanth in the last 80s and 90s. It is noteworthy that Nadiya made her film debut in Fasil's 'Poove Poochudava' and has since acted with almost all the leading actors.
Nadhiya married Sirish in 1988 and settled in the United States with her husband after the marriage. The Nadhiya-Sirish couple has two daughters, Sanam and Jana.


Nadhiya, who had left the film industry after marriage, made a re-entry with Jayam Ravi's 'M. Kumaran S / o Mahalakshmi' after a long hiatus and due to the film's success, she has adopted a character suitable for her age in a few more films.


As Christmas is being celebrated worldwide today, Nadhiya has shared a photo of herself celebrating Christmas with her family at home in the United States. It has a photo of her with her husband and two daughters. Fans who saw this photo was surprised to see such a beautiful and grown-up daughter. It is worth noting that this photo is currently going viral on social media.