One of the most famous comedy actor Venu Madhav passed away in Hyderabad. Actor Venu Madhav passes away in Hyderabad. He breathed his last at 12.21pm at Yashoda hospital in Secunderabad. Both the family members and doctors confirmed it. May his Soul Rest in Peace. We have earlier reported about Venu Madhav admitted in hospital due to multiple organ failure. Now his death has been confirmed and we from TheNewsCrunch offer our condolences to him and his fans.




Venu Madhav, 39, popular comedian and former TV show host has died on Wednesday after a long battle with kidney problem, his brother Gopala Krishna has confirmed a little while ago.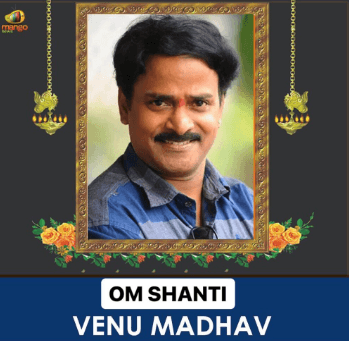 The renowned movie artist was admitted to Yashoda Hospital in Secunderabad after a deteriorated case of a kidney ailment. According to his family, Venu's body will be brought to his residence in HB colony in Mangapuram, Kapra. From the last couple of days, Venu Madhav's health condition was critical and he was getting treated on the ventilator. In the past, several false rumors emerged about the comedian's death but he has condemned all of them.
Born in Suryapet, Venu Madhav began his career as a mimicry artist and entered into films with Chiranjeevi's Master (1997). In his career spanning more than two decades, he has acted with many star heroes and maintained a good equation with all of them. He was lastly seen in the film 'Paramanandaiah Students' in 2016. is also a popular TV anchor, who hosted several programs in various Telugu TV channels.