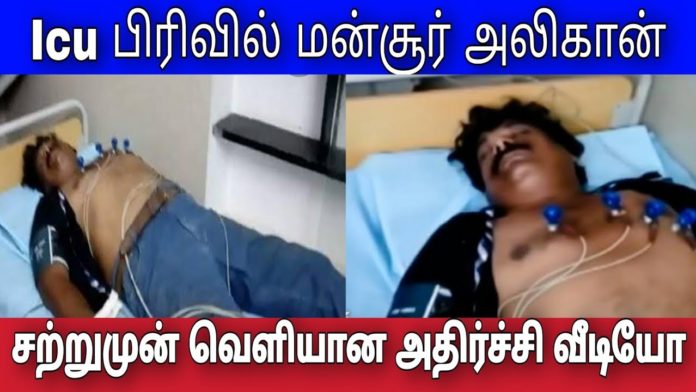 Over the last few days, the Tamil film industry has been facing various difficulties with famous stars passing away due to COVID 19. The death toll of prominent celebrities, especially due to COVID 19, has come as a shock.
According to reports, actor Mansoor Ali Khan has been admitted to a private hospital due to ill health. It has been reported that doctors are giving him intensive treatment. Following this, the film industry has been wishing him a speedy recovery. Actor Mansoor Ali Khan has been hospitalized because of a block in the kidney due to a large stone's presence. All tests have been taken as he is getting ready for surgery. Mansoor Ali Khan has tested negative for COVID 19, and after that, he is admitted into ICU for further treatments.
It is noteworthy that actor Mansuralikhan recently left Seeman's 'Naam Tamzhar' party and started a separate party and contested in the recent assembly elections in the constituency of Thondamuthur, where he received the lowest number of votes.