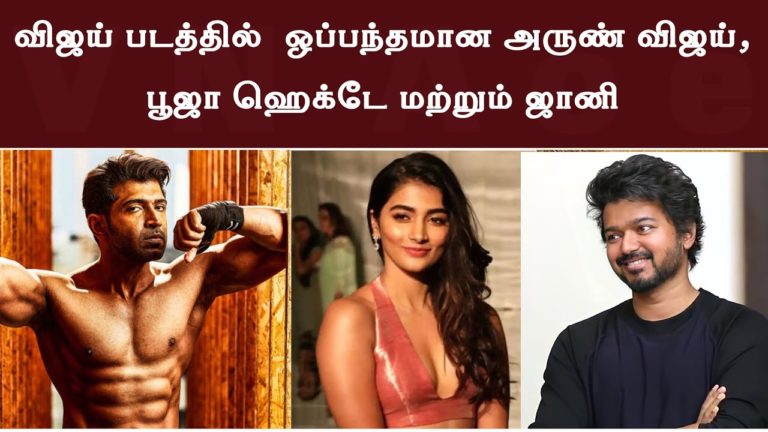 It has been reported that Arun Vijay is going to play the villain for Vijay in Thalapathi 65 movie.
Is Arun Vijay the villain in 'Thalapathy 65'? Here's the official clarification from Arun Vijay's side. Nelson is set to direct actor Vijay's 65th movie. The film is tentatively titled 'Thalapathy 65′. Anirudh is composing music for the upcoming film to be produced by Sun Pictures. Preliminary work on the film is currently in full swing. The film is said to star Pooja Hegde opposite, Vijay.
Similarly, in Ajith's Ennai Arindhal movie, a few days ago, Arun Vijay, who played the villain in films like Prabhas' Saho, will play the villain for Vijay in Thalapathy 65. Arun Vijay's side has categorically denied this. And they put an end to this as just a rumor.