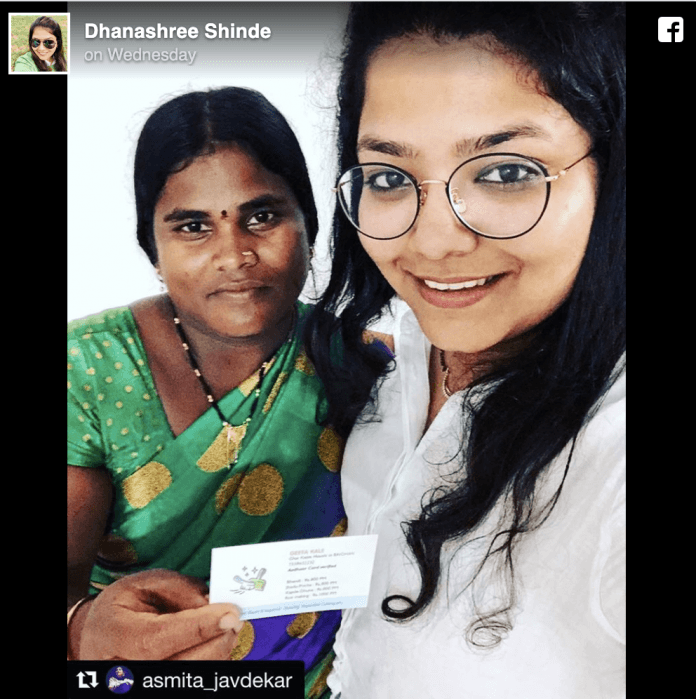 A domestic maid from Pune has become an Internet sensation in just few hours after her visiting card went viral on social media. In her visiting card she had listed the services she provides along with the monthly charges.
Pune Maid Flooded With Job Offers After Business Card Goes Viral
The maid has been identified as Geeta Kale, who was flooded with phone calls from all across the country. At a point, she even had to switch off her phone after calls continuously coming. On her visiting card it was written, "Ghar Kaam Maushi in Bavdhan. Aadhaar card verified."
This creative visiting card was prepared by Dhanashree Shinde, who is a digital marketing executive. She knew Geeta Kale, who used to work at her home.
According to Times Now report, one day when Dhanashree returned home after work, she found Kale sad and upset as she had lost one of her jobs. "I don't know what to do next but I will start looking for new work," Kale said.
Dhanashree, who could not see her sad came up with an idea of making a visiting card for Kale. Within minutes She opened up a website and started to work on her visiting card. "I called her from the kitchen and asked her to sit beside me to note down the rates of her household chores. In the next two minutes, the card design was ready. To it, I added a small line saying 'Aadhaar Card verified' to let people gain confidence in her. I place the order for 100 cards and we received a bunch of cards after two days. I gave her the cards and asked her to distribute it to a few watchmen of nearby societies," Shinde stated.
Meanwhile, Dhanashree had taken a photo of the card and shared it with her friends too from where it went viral. Since then the house maid has been receiving calls and she also got the job too.