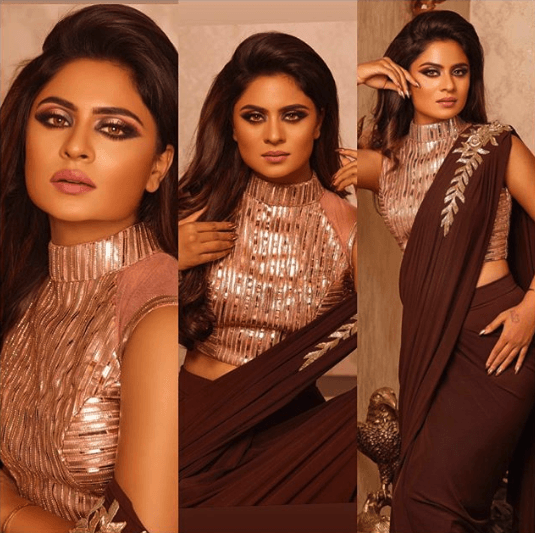 Bigg Boss Kannada enters its fourteenth week. The drama, chaos, fun and fights continue to a great extent in the Bigg Boss Kannada 7 house. A lot of shoulders have been rubbed this week and Deepika's nomination for eliminations for consecutive weeks is crucial. As Bigg Boss Kannada 7 enters the decisive phase where contestants are taking the game seriously, the fourteenth week elimination of Bigg Boss Kannada 7 this week will be a very important one.




The weekend episodes promise a lot of action and suspense as the host Sudeep Kiccha digs into the happenings of the week. Though eviction nominations have been announced, it is becoming quite obvious that Harish or Kishan will be evicted this week. There are reports of double eviction this week which means a male and female contestant might be shown the door. However, considering the gender ratio, two male contestants might be eliminated as Deepika, Bhoomi and Chandana are the only female contestants in the house.
Thirteenth Elimination Nominations For Bigg Boss Kannada 7 Week 15
Shine
Vasuki
Prathap
Deepika
Bhumi
Priyanka
Harish
Harish Returns to Bottom Two From Top Two Within A Week!
Harish's fans were definitely holding his back. From being in the bottom two and facing elimination danger last week, Harish's vote share surged to 21% which pushed in the top 3 along with Deepika and Chandan Achar who follow him in second and third position.However, Harish is trailing the audience voting this week which means that his dream run might be coming to an end.
Deepika Leads with 28% Vote Share In Major Polling Reports, Harish and Vasuki in Danger Zone – Day 2 of Audience Voting – January 22nd
As expected, Deepika took the lead from Shine in major polling reports since day 2 of audience voting. Shine is in the second position and looks pretty safe. However, it was surprising to see many contestants including Bhoomi, Deepika getting nominated again for eliminations this week.Though the contestants are fighting hard to get saved from evictions, the tasks are getting tougher and intense by the day.
Shine and Deepika lead the way. However, these are early trends can swing either way. Vasuki and Prataap are not safe by a mile. Though, Harish is trailing since the beginning and the voting trends can change based on the performances in the upcoming week. The vote difference between Harish, Prataap and Vasuki is meagre and it would be interesting to see if the competition will go down to the wire if there is a double eviction.
The fight is neck and neck for the last position as Harish has been nominated for consecutive weeks now. Will this be his last week?
Deepika's Victory In Tasks Might Guarantee Her Safety?
Deepika has taken over the lead from Shine Shetty during the day 2 of audience voting. However, it will be interesting to see if she can sustain it till weekend. Deepika defeated Bhoomi and Priyanka in the blindfolded task which gave her a valuable medal. It has also increased her popularity compared to her slump before two weeks. Is Deepika peaking at the right time before the finale?
Bigg Boss Kannada Week 15 Elimination Vote Share According to News Crunch Polls – Day 2 of Audience Voting – January 22nd
Shine- 26% vote share
Vasuki – 13% vote share
Prataap – 6% vote share (UNSAFE)
Deepika- 28% vote share
Bhoomi – 17% vote share
Priyanka – 8% vote share (UNSAFE)
Harish – 3% vote share (UNSAFE)
Bigg Boss Kannada 7 Voting Online Procedure
Voting through Voot App – You can install Voot app from Play Store or Apple Store and search for Bigg Boss Kannada. There is a voting banner and login and vote for your favourite contestant
Voting through MyJio App – Use MyJio app and vote for your favourite contestant by clicking on Bigg Boss Kannada voting banner
Vote to save your favourite contestants
It will be interesting to see who will get evicted this week. Let us know your thoughts in the comments below.